Wine Cellar Lighting Options: What Do Storage Experts Recommend?
The lighting systems allowed for wine cellars are unlike those that are used in typical storage spaces. There are specific requirements when choosing lights and lamps for your wine room. It's not enough to pick a chandelier or a sconce because it improves the ambiance of a cellar, because there are many other factors to consider. The wrong lighting fixtures can cause more harm to your collection than good. Learn the basics of proper wine cellar lighting from the experts!
Custom Wine Cellar Phoenix has a team of expert consultants that can help you choose the right lighting fixtures for your storage area. There are various options to choose from, but before you select a lamp for your wine room, you must understand the rationale behind the installation of the right types of lighting systems.
Why Your Wine Cellar Needs Proper Lighting Installed
Not all kinds of lighting fixtures should be installed in a wine cellar. Save yourself a lot of grief and get expert advice on your lighting setup. Proper lighting is very important because of these five basic reasons:
1. The Right Types of Lamps and Lights Will Protect Your Wine
When you purchase wines at the store, have you ever wondered why your favorite beverage is almost always bought in a dark-colored bottle? Wines are stored in colored glass bottles so they are protected from ultraviolet light. When wine is exposed to UV rays, its organic compounds are stimulated, altered, and a chemical reaction happens. The result of this exposure is the development of unpleasant odors and flavors that lead to spoilage.
There are certain kinds of lights, such as fluorescent lamps, that emit ultraviolet rays. These kinds of fixtures should not be installed in your wine cellar. A prudent collector must choose lighting systems that protect wines from exposure to UV light.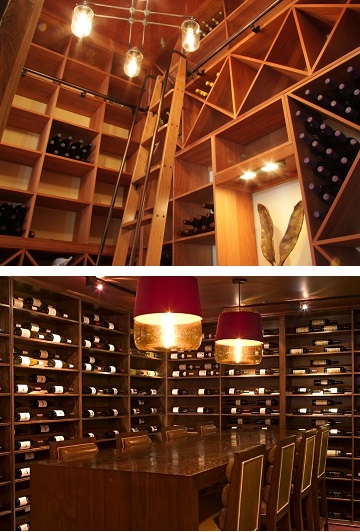 Wine is also sensitive to heat. Too much heat can alter its taste and aroma. This is why the coolness inside the wine room should always be kept at the ideal levels with minimal to no fluctuations. Furthermore, frequent inconsistencies in the temperature range can overwork the cellar's cooling unit and cause it to break down.
To maintain the temperature levels in the cellar, standard light bulbs should not be used. The average lamp generates high amounts of heat, which can negatively affect the climate-controlled conditions in the wine room. Our experts highly recommend the use of LED lamps and lighting fixtures.
LED lights are ideal for proper wine cellar lighting. These kinds of lighting systems do not emit ultraviolet light. Also, they produce very minimal heat and thus do not alter the temperature balance in the wine room. Moreover, LED lamps to consume little energy and have a life expectancy of up to 100,000 hours.
2. The Right Lighting Systems Will Help You Highlight the Best Parts of Your Cellar
Your cellar is your wine Shangri-La. It is the place where you keep your most prized collections. Of course, besides being a storage space, many wine collectors want their cellars to be a place where they can take their guests and friends to and showcase their beloved bottles. Having a well-planned lighting setup will help you highlight the best parts of your cellar so that when you have visitors enter the wine room, their eyes can immediately focus on the stars of your collection.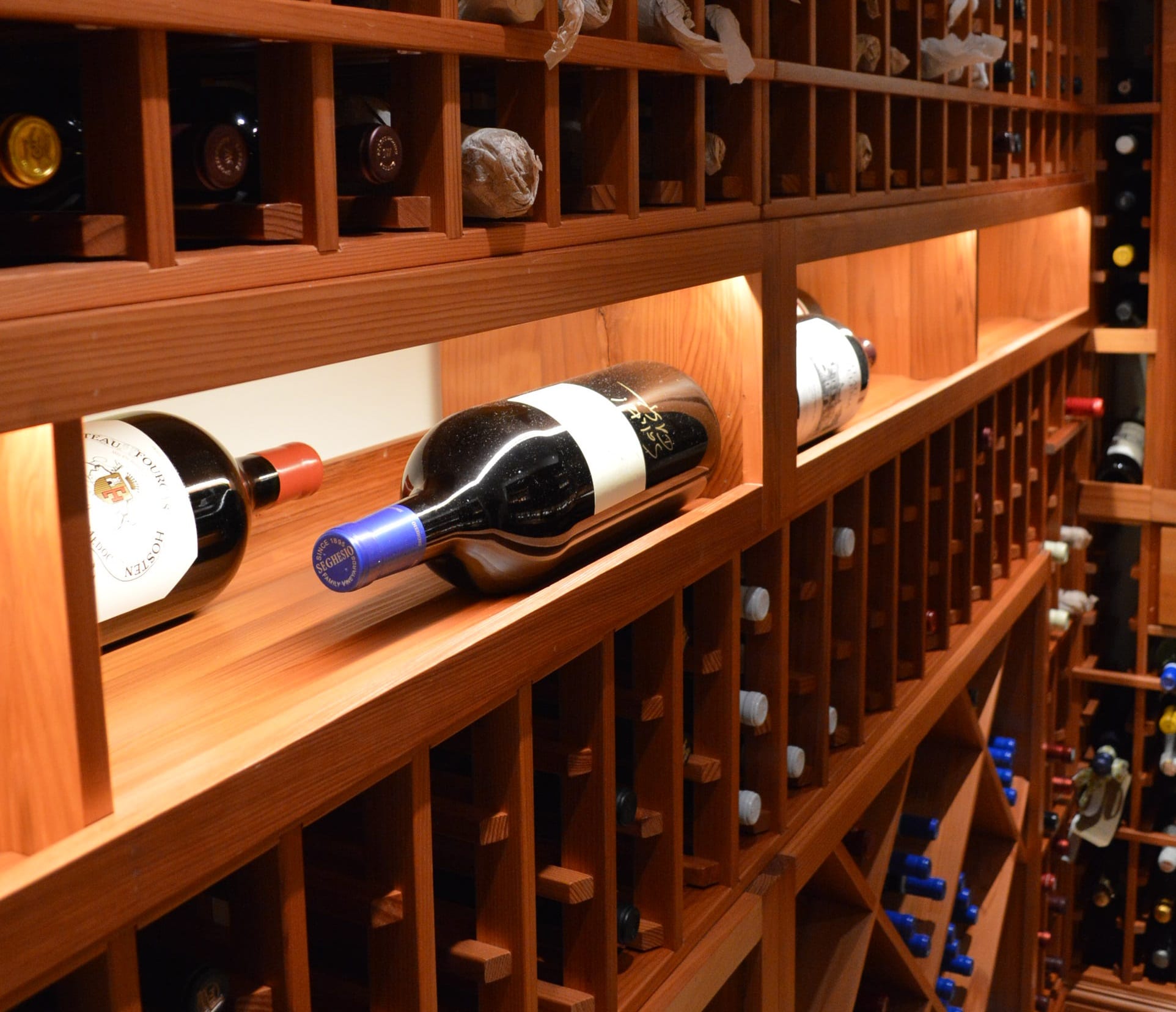 3. Good Lighting Systems Will Help You See Your Wine Labels Better
A label tells not just the name, but also the characteristics of a wine. The most important details you want to know about a bottle are found on its label. This is why long-time wine collectors take time to read and study what is written on them. As a wine room owner, you need to install lighting systems that will provide you with adequate illumination in order to read wine labels with ease. Proper wine cellar lighting gives labels the right amount of visibility, without producing too much heat, which can damage your collection.
4. Proper Lighting Setup Creates the Perfect Ambiance
The ambiance is everything! An intelligently planned setup of lights will help create the dramatic atmosphere you need in your wine cellar. Investing in the installation of beautiful lighting systems will help increase the value of your wine room. Besides creating appropriate moods, proper lighting will emphasize the architectural design of your wine storage structure.
5. Ideal Wine Cellar Lighting Will Allow You to Save More Energy
An ideal lighting system is one with control switches and a timer installed. After all you don't need to have all of the lights turned on all the time. There are times when you only need minimal illumination to quickly nip in and grab a bottle, while on other occasions you need the space to be well lit to read labels. Having a dimmer switch installed in your cellar will allow you to manage the lighting in your wine room so that you can adjust the brightness according to your need.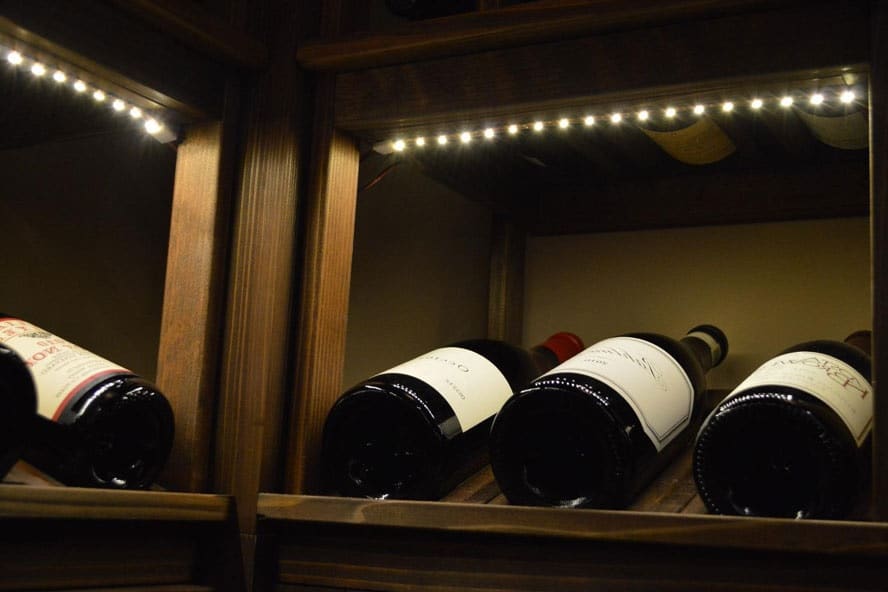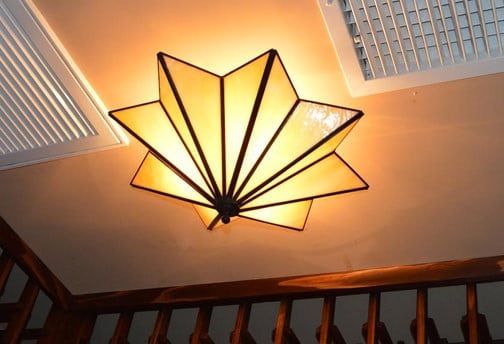 A timer is also a good accessory for your wine cellar lighting system. Lights should never be kept on for too long because they may cause changes in temperature levels inside the room, which can damage the wines. In cases where you forget to switch off the lights, the timer will make sure the lamps won't remain on for longer than the time period you've set.
The dimmer switch and timer are both brilliant lighting control features that allow you to save on energy usage and avoid changes in temperature in your cellar.
Custom Wine Cellars Phoenix partners with lighting suppliers in Arizona. Want to build a custom wine cellar with beautiful lighting? Call us NOW and let's make it happen.