Why You Should Choose CellarPro Cooling Units For Your Phoenix Wine Cellar
For the most versatile and most reliable of products, CellarPro is the connoisseur's choice of wine cellar cooling equipment.

CellarPro, as a manufacturer, is the quality leader in the Wine Cellar Cooling marketplace. Their range of product options has expanded over the last couple of years to include a range of Wine Cooling Systems ideal for many applications such as humidors, home theater equipment cupboards, fur closets, cured meat lockers a well as wine cabinets, residential wine cellars, and commercial custom wine cellars and displays.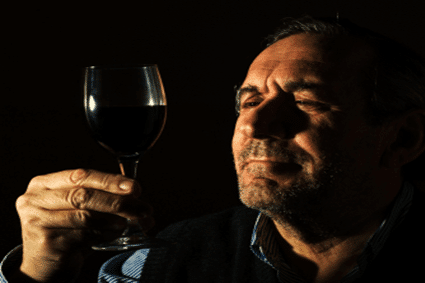 Their trademark is for well-engineered efficient, reliable, feature-rich systems that are known for being the quietest in the industry. Their customer service and problem resolution are excellent and they provide some of the most comprehensive warranties for their products among the cooling unit manufacturers.
CellarPro provides a range of cooling units and systems that include self-contained units and ductless split-refrigeration systems.
Their features include humidity control, alarms, and bottle probes. They also manufacture the wine cooling unit for our Le Cache wine cabinets.
CellarPro Self-Contained Wine Cellar Cooling Units –  Affordable, yet Quiet
CellarPro systems are designed for residential and commercial custom wine cellars and cabinets as small as 200 cubic feet and as large as 1500 cubic feet. There are 3 models available:
The CellarPro 1800 Series
The CellarPro 3200 Series
The CellarPro 4200 Series
The CellarPro 1800 Self-Contained Wine Cellar Cooling Series
The CellarPro 1800 Series is an ideal replacement for Breezaire and Wine Mate wine cooling units found in many wine cabinet models already in the marketplace. The 1800 Series measures 18″ W x 16.5″ D x 10.5″ H and you have the option of a rear venting or top venting model. They are also perfect for small wine cellars up to 400 cubic feet, such as a closet or a wine cellar intended to be installed and created under a stairwell.
The CellarPro 3200 Self-Contained Wine Cellar Cooling Series
The CellarPro 3200 Series is designed for small to medium-sized wine cellars ranging from 400 to 800 cubic feet. Measuring 14.25″ W x 25.1″ D x 19.7″ H, the 3200 models can be installed easily between existing wall studs. Once it is installed you can simply plug it in and your wines will begin to cool immediately. You will need a dedicated 20 amp 115V/60Hz circuit. The 3200 wine cellar cooling units are efficient in temperatures that range from 20F to 115F. For temperatures that get below freezing, we recommend the low ambient kit option.
The CellarPro 4200 Self-Contained Wine Cellar Cooling Series
The CellarPro 4200 Series is perfect for wine cellars ranging from 500 to 1500 cubic feet in size. It, too, measures 14.25″ W x 25.1″ D x 19.7″ H, and installation is easy. There is no need for professional assistance as there are no refrigerant lines to set or charge with refrigerants. The 4200 model also requires a dedicated 20 amp circuit at 115V/60Hz and is effective in temperature ranges from 20F to 15F.
See an example of one of these self-contained wine refrigeration units installed in a real custom wine cellar here: Custom Wine Cellars California Garage Conversion.
CellarPro Self-Contained Wine Cooling Systems Feature Variable Fan Speeds & Humidity Control
In high-temperature locations, the units have a setting designed to maximize their performance and efficiency. In low-temperature environments, the settings can be left on low to enable their natural exceptionally quiet operation. Additional features include electronic temperature and humidity control which is also adjustable. In addition, the unit has an optional remote temperature display and controller.
These CellarPro self-contained wine cooling units are engineered to be installed in through-the-wall. They are designed to function well and last when exposed to extreme interior or exterior environments. They can operate well in temperature conditions ranging from 40F to 115F degrees.
For installations in environments that can dip below 40F degrees, we recommend the optional compressor heater to maintain the optimum performance of the cooling unit.
CellarPro Ductless Split-Refrigeration Systems
Sophisticated, quiet, and reliable are just a few adjectives to describe the CellarPro Ductless Split-Refrigeration Systems and with prices starting around $2,499 they are some of the most affordable.
Designed for wine cellars as small as 300 cubic feet or up to 2000 cubic feet, are as versatile as they are efficient. CellarPro Systems are rated for indoor or outdoor placements. The Split Systems, by nature, eliminates fan noise and hot air exhausts the indoors. They also do not require any large openings in your wine cellar.
When connecting the condensing units and the evaporator, all that is required is one small opening for the line-set and drain line. Inside the wine room, the evaporator is designed to be secure to the wall close to the top of the wine cellar. Outside the wine cellar, the condensing unit can be placed almost anywhere up to 75 feet away.
CellarPro Mini-Split 3000S Wine Cellar Cooling Series
CellarPro engineered the Mini-Split 3000S cooling system to provide maximum cooling power and adjustable humidity control for cellars up to 600 cubic feet. Configurable for internal or external installations, the Mini-Split 3000S includes a variable-speed fan on the evaporator with a low setting for quieter operation and a high setting for maximum power. It is designed to separate the heat and noise from the condensing unit from interior living spaces. This also means it can be configured to operate indoors or outdoors in extreme temperature conditions ranging from -20 to 110F.
CellarPro Model 4000S Split SystemsWine Cellar Cooling Series
Both the CellarPro Mini Split 3000 and the CellarPro Model 4000 Split Systems are designed for smaller wine cellars up to 1000 cubic feet. Measuring just 16.6″ W x 12.6″ D x 22.1″ H, the evaporator will occupy very little wall space allowing for maximum bottle storage. As with all the split system wine cellar cooling models, it will require a dedicated 20amp 115V/60Hz circuit. CellarPro cooling units offer a choice of wiring:
Option 1
The Condensing unit can be wired to the evaporator and controlled by it, therefore needing only a single power outlet in the wine cellar. This option will allow the unit to operate in temperatures as low as -20F degrees.
Option 2
The Condensing unit can be controlled by a separate Solenoid valve, and dual power source, one for the Condenser unit and the other for the Evaporator unit.
CellarPro Model 6000S Wine Cellar Cooling Series
CellarPro Model 6000S will cool wine rooms that range in size from 800-to 1500 cubic feet. Measuring 30.4″ W x 14.4″ D x 13.2″ H at ½ ton nominal cooling, it is more rectangular in shape which again allows for maximum bottle storage while occupying little wall space.
CellarPro Model 8000S Wine Cellar Cooling Series
The CellarPro 8000S is ideal for large wine cellars up to 2000 cubic feet. The evaporator measures 46.4″ W x 14.4″ D x 13.2″ H. With a ¾ ton of cooling power you can be assured that all of your wines will rest comfortably at 57F degrees. All of the CellarPro Split Systems offer two wiring options as mentioned above.
These high-performance condensing units are ideal for extreme environments and operate efficiently in temperatures from below freezing and up to 110F degrees. External installations will require our outdoor condenser housing (sold separately) to protect it from the elements and for temperatures that dip below 40F degrees, the compressor heater modification is required.
Not sure what CellarPro cooling unit would be perfect for your custom wine cellar? Call us NOW and we'll help you pick the best cooling system for your wine room.