Fancy Wine Peg Racks by IronWine Cellars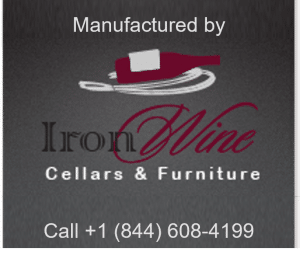 Building or renovating your Phoenix wine cellar soon? Why not consider IronWine Cellars' wine peg racks for your display? While there are a few wine peg manufacturers in the market today, IronWine Cellars' versions are exquisitely unique. In this article, we'll take you through the details about each of IronWine Cellars' metal and acrylic wine pegs, including their dimensions, finishes, and installation process. Continue reading below!
Wine Peg Racks Built with Precision, Style, and Functionality
IronWine Cellars' wine pegs come in two kinds: metal wine pegs and acrylic wine pegs. Both wine pegs are designed slightly differently from each other because each material has a different natural durability. But, with the latest innovations in wine cellar rack manufacturing, all of IronWine Cellars' pegs continue to look sharp, neat, and polished — ready for any bottle of wine in your collection.
FOLLOW THIS PAGE, AS WE WILL BE ADDING MORE INFORMATION SOON!
IronWine Cellars' wine peg racks are available at their store, or you can also contact Custom Wine Cellars Phoenix to build a special wine closet with IronWine Cellars' wine peg racks for you! Our team is available at +1 (480) 409 – 1114.