Unique Home Wine Cellar Layout Made by an Expert Contractor in Phoenix
Planning is the most crucial stage of any construction project, including wine cellars. Before any wine room is built, a layout design must be made. A cellar is not your typical storage structure – it must be built to meet specific requirements that are needed for proper wine storage. For this reason, custom wine cellars must be constructed by contractors that have extensive knowledge in wine storage. Custom Wine Cellars Phoenix is a well-trusted expert in Arizona that builds robustly dependable wine storage facilities with the most innovative layout designs.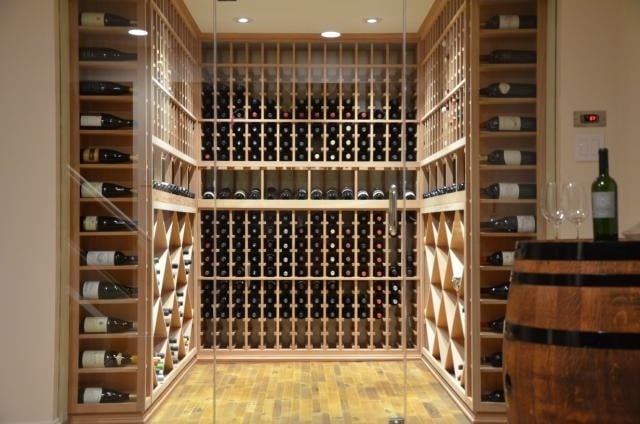 Creating A Layout Design Before Any Custom Home Wine Cellar Construction in Phoenix
Custom Wine Cellars Phoenix is a reputable contractor for building functional and aesthetically superior storage rooms for homes and businesses in Arizona. We are proud of all the construction projects we've completed throughout the years because our team has consistently met all our customers' needs and requests. We have learned through our experiences that in order to successfully provide the client with their utmost satisfaction, a thorough planning process has to be in place. Before any construction, we need to collaborate with the client and create a complete wine cellar layout design.  
Our team has made it a part of our standard process to meet with the client and plan with them. In this meeting, we discuss the storage requirements of the client, as well as their aesthetic preferences. Each project is unique because each client has distinctive needs. To succeed in any project, it is essential for our team to capture how the client imagines their future wine cellar. When we've gathered all the necessary details, our designers create a set of 3-dimensional sketches to help the client visualize the planned cellar more clearly.  
One of the advantages of presenting layout drawings to a client is that they do not have to settle for one design. Our team is willing to make as many revisions as needed until we arrive at a design that the client is satisfied with. Only after the client has approved a 3D design do we begin construction.  
One-of-a-Kind Layout for a Custom Wine Cellar in Phoenix with a Contemporary Design
In a recent project we completed in Phoenix, we had the opportunity to build a contemporary-style wine cellar. The client wanted us to build a wine room in her home that had traditional and modern elements fused in its design. She originally wanted to create the design layout herself, but she realized that balancing traditional and modern design elements is very challenging. She decided to hire an expert wine cellar contractor. Our team was more than happy to help her!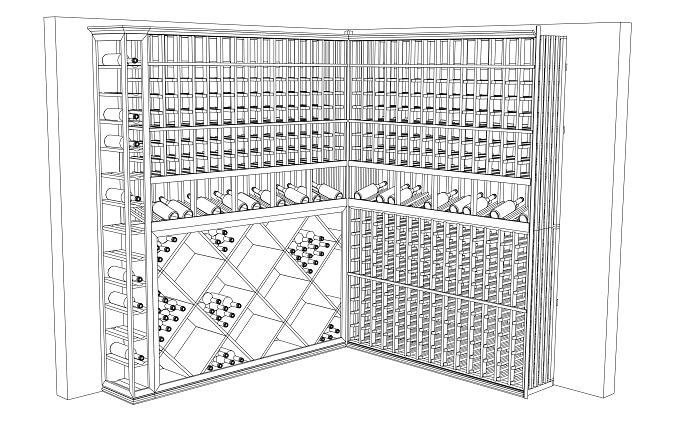 As our usual process, we met with the client and discussed with her the specifications for the cellar construction. We gathered all her requirements and preferences for all aspects of the wine room, including the floor plan, racks, and lighting systems. We then provided her with a set of 3D drawings for her approval. As soon as she approved a layout design, we began construction.  
Outstanding Features of the Home Wine Cellar Built by Our Phoenix Contractors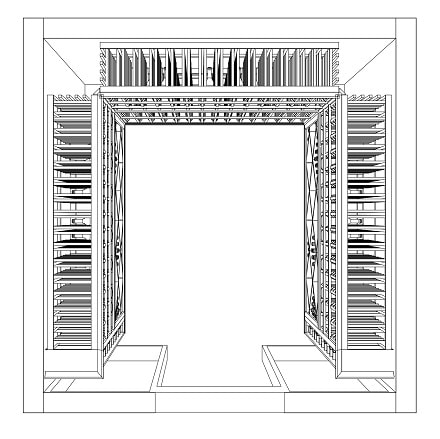 The reliable wine cellar contractors involved in this construction project built a beautiful layout design for the client. The box-type wine cellar measured 7 feet in length, width, and height. This Phoenix storage structure was designed to accommodate around 950 bottles. The home wine room has a symmetrical balance and a clean outlook.  
A combination of various wine racking styles was installed in this home wine cellar, in order to maximize the room's storage capacity. All the wine racks were constructed from All-Heart Redwood, which is a premier wood species used in building climate-controlled storage facilities. All Heart Redwood is durable and highly resistant to mold and mildew. The soft natural colors of this wood species are known to develop more beautifully as it ages.  
One of the racking systems installed was a set of single bottle storage racks with a gorgeous high reveal display row. Behind the display, the row was a strategically placed LED lighting system. The LED lights dramatically illuminated the bottles featured on the display row.  
Our team of contractors also made sure that there was space for bulk storage in this Phoenix home wine cellar. We incorporated diamond bins into the lower half of the wall where the individual storage racks were installed.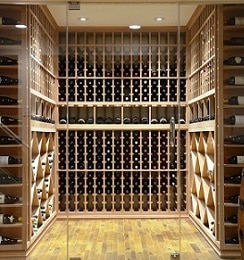 We used seamless tempered glass for the cellar wall and entryway. The glass element achieved a modern twist to this home wine room's design. Since the door and walls were made from dual pane glass, the contents of the cellar could be viewed from outside. This feature made the storage structure more impressive because the client's grandiose collection of fine vintages could be seen in full view.   
Reclaimed oak barrels were used for the home wine cellar flooring. More specifically, the contractors installed a 10-year-old cooperage (which refers to the top and bottom parts of a wooden wine barrel) in the wine cellar of the Phoenix home. The cooperage of a barrel contains markings placed by wineries to label the containers. These markings added a distinctively beautiful character to the wine cellar flooring. 
Efficient and Dependable Wine Cellar Cooling Equipment Installed 
Ideally, a self-contained ducted air handler was to be installed in this home wine cellar project. However, the client had significant budget constraints. We had to find alternative equipment that could meet the cooling needs of the wine room at a lower cost. The expert HVAC technician in our team recommended a CellarPro 4200 Vsi self-contained unit.  
Our team installed the refrigeration unit in and above the ceiling. Special rear and front ducting kits were utilized. The rear ducting kits brought warm air outdoors. The front ducting kits, on the other hand, delivered cool air into the wine cellar.  
Hire Contractors in Phoenix That Can Provide a Complete Home Wine Cellar Layout 
Custom Wine Cellars Phoenix is one of the few contractors in Arizona that knows the importance of aesthetics in building home wine rooms. Our builders combine their expertise in architecture with their understanding of the arts, in order to create a wine storage structure that is truly unique. Request a 3D wine cellar layout (FREE) from our specialists today! Call +1(480) 409-1114 now!