Fall Madly in Love with the Gorgeous Custom Wine Cellar Design in this Construction Project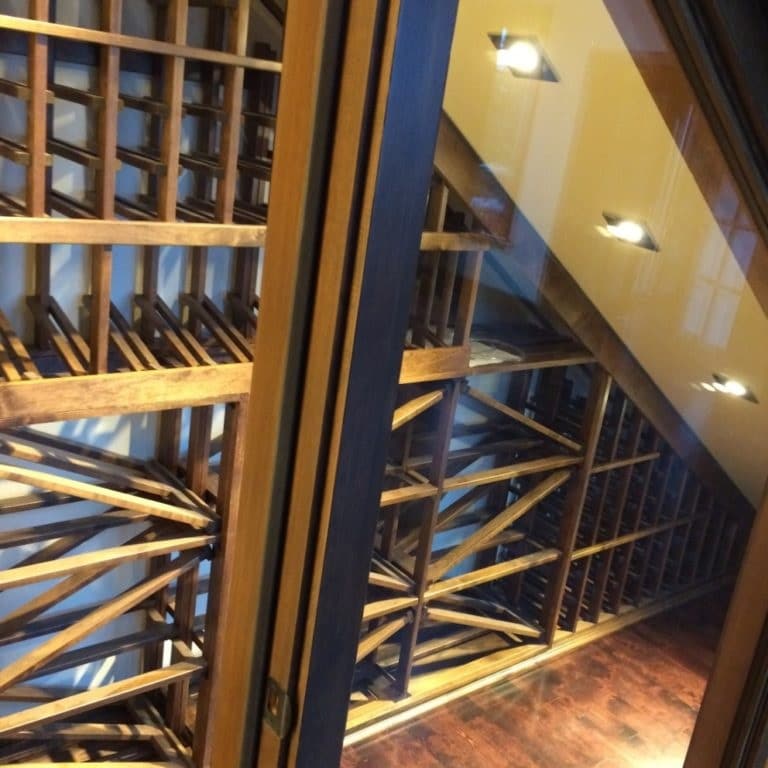 Wine cellar construction can be relatively easy for contractors if they're building in a box-type space. But, the project becomes more challenging if they are tasked to build a storage structure in a small and irregular-shaped room. The team of master builders from Custom Wine Cellars Phoenix created an efficient wine storage facility in a tiny, under-the-stairs area for a client in Arizona. The owner loved the result of this project. The builders completed the construction with flying colors because not only was the cellar functional, but it also had a design that was to fall head-over-heels for. 
Wine Cellar Design Challenge: Creating a Luxurious Ambiance for a Small Space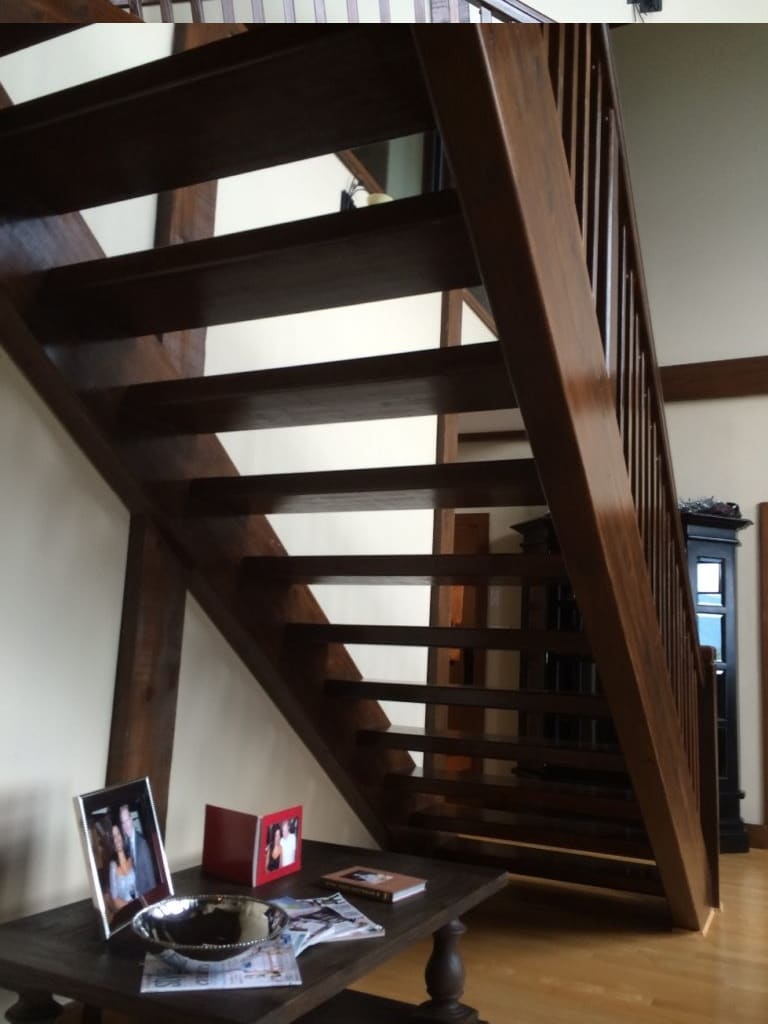 A lot of people are having custom-designed wine cellars built in the comfort of their homes. Residential wine cellars make it more convenient for wine collectors to access their bottles, instead of having to drive to a commercial storage facility. Typically, homeowners choose an unused space in their house and hire contractors to convert it into a wine room. Having a large basement or garage would be advantageous because these spacious areas are easy to renovate and turn into wine cellars. But, what about those who don't have any big rooms in their house?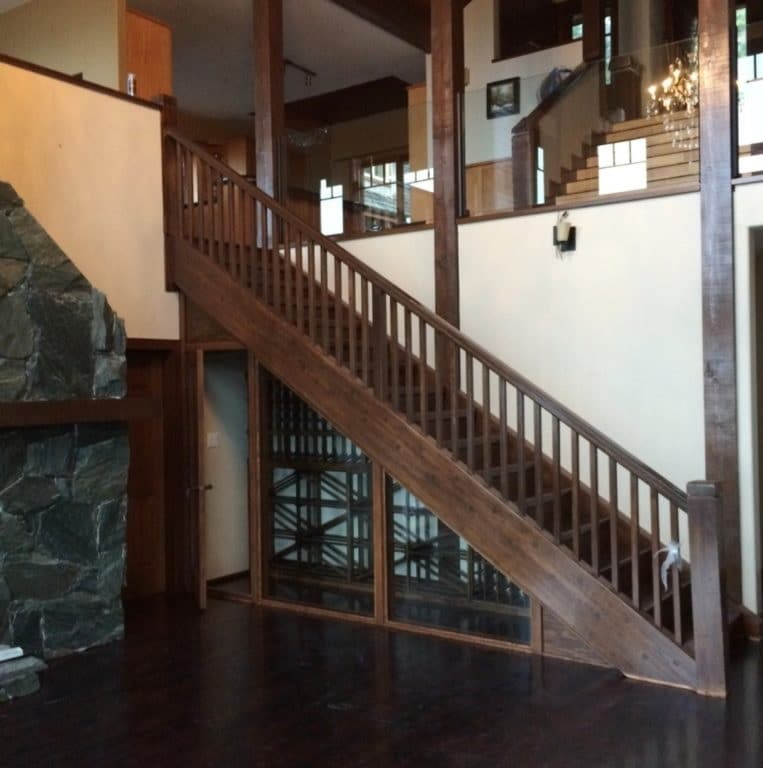 The only available space in your house falls short in size. Should this be a hindrance to your dream of having a residential wine cellar? Not having a large room to convert into a custom wine storage facility is not a problem at all! We, at Custom Wine Cellars Phoenix, have worked with a plethora of clients on various challenging projects, like having small spaces or irregular-shaped rooms. One, in particular, was a homeowner in Arizona who wanted the area underneath his staircase to be turned into a wine cellar. The room was small in size and oddly shaped, but this did not stop our team of contractors from converting it into a lovely wine room!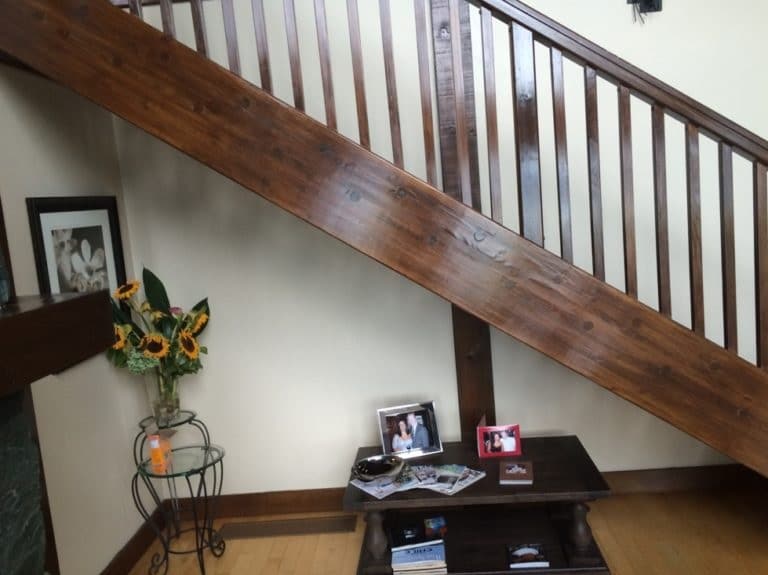 Client-Designer Meeting and Creation of 3D Design Sketch 
It is our standard operating procedure to meet with our clients and discuss with them their needs and requirements. In this meeting, we are able to plan thoroughly the construction of their wine cellar.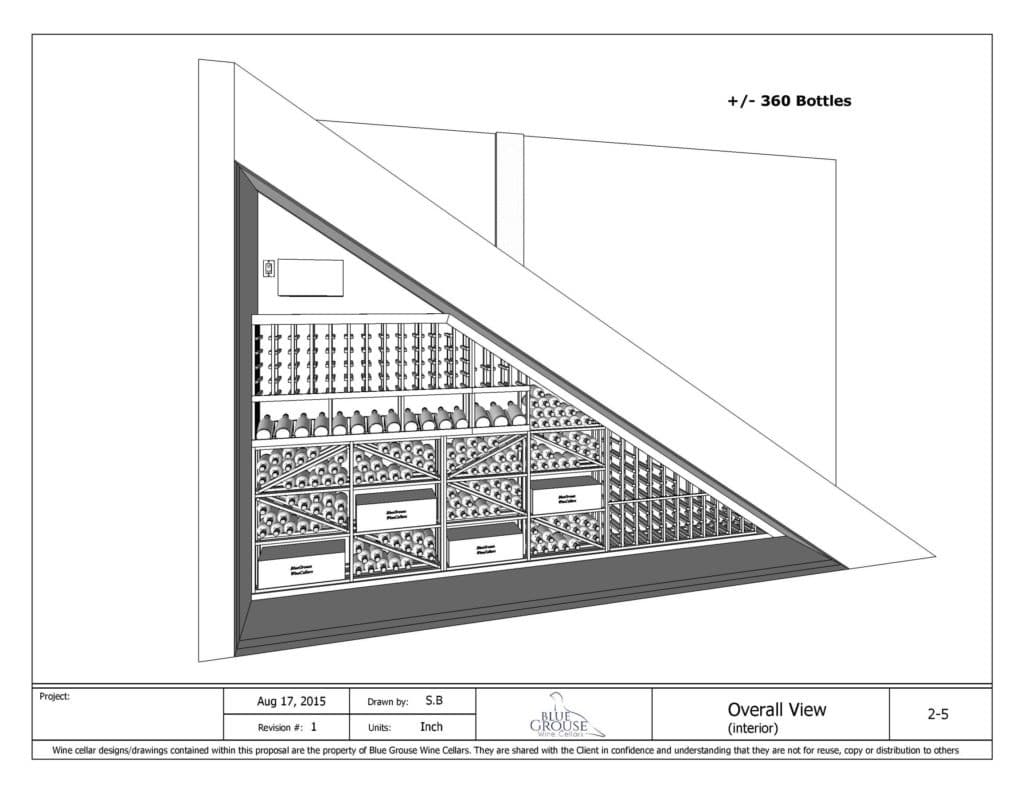 Our team of builders met with the client. A set of CAD images, which is free for every design request, was created to provide the owner with a visual of how the finished wine cellar will look. The 3-dimensional drawings included the various elevations of the storage facility, the plan views, the dimensions of the racks, and the bottle capacities of each racking system.
As soon as the client approved the wine cellar design sketches, our team of master contractors began the construction of the storage room.
Pre-Construction Requirements and Preparations
The area where the wine cellar was built was a small room underneath the stairs in the living room. The space is 12.5 feet long, 4 feet deep, and 6 feet tall. It has a sloping ceiling as well. As requested by the client, our team of contractors closed all the sides of the room by building a wall in front of it. To maximize the available space, the owner wanted our expert builders to use wooden wine racks.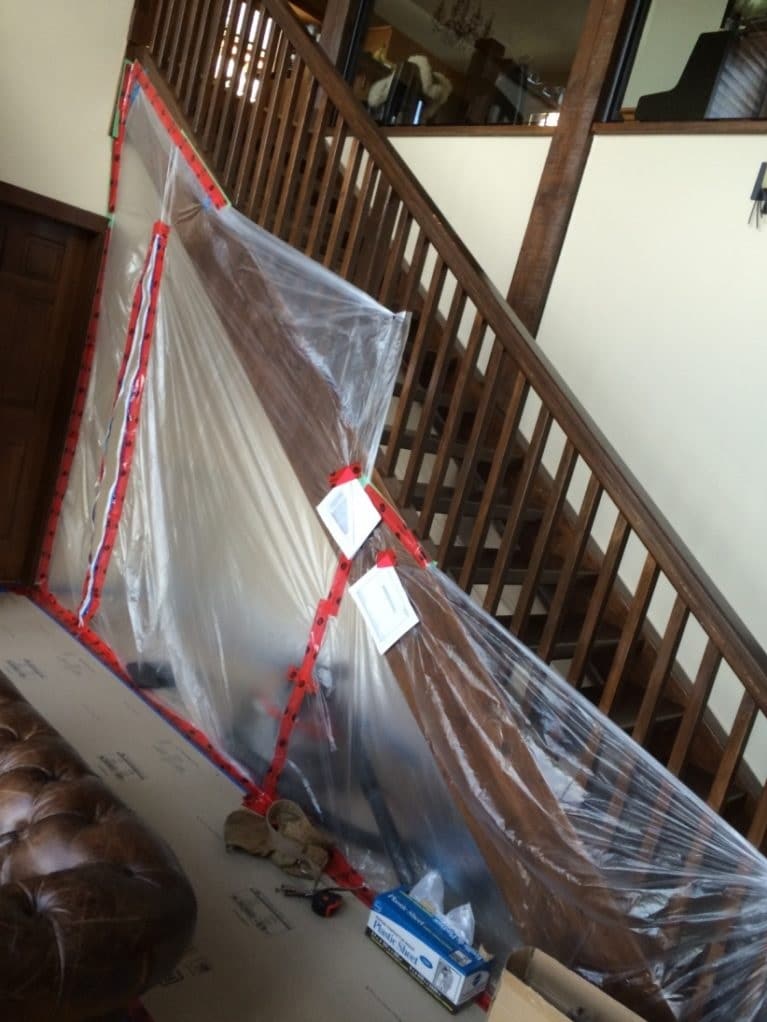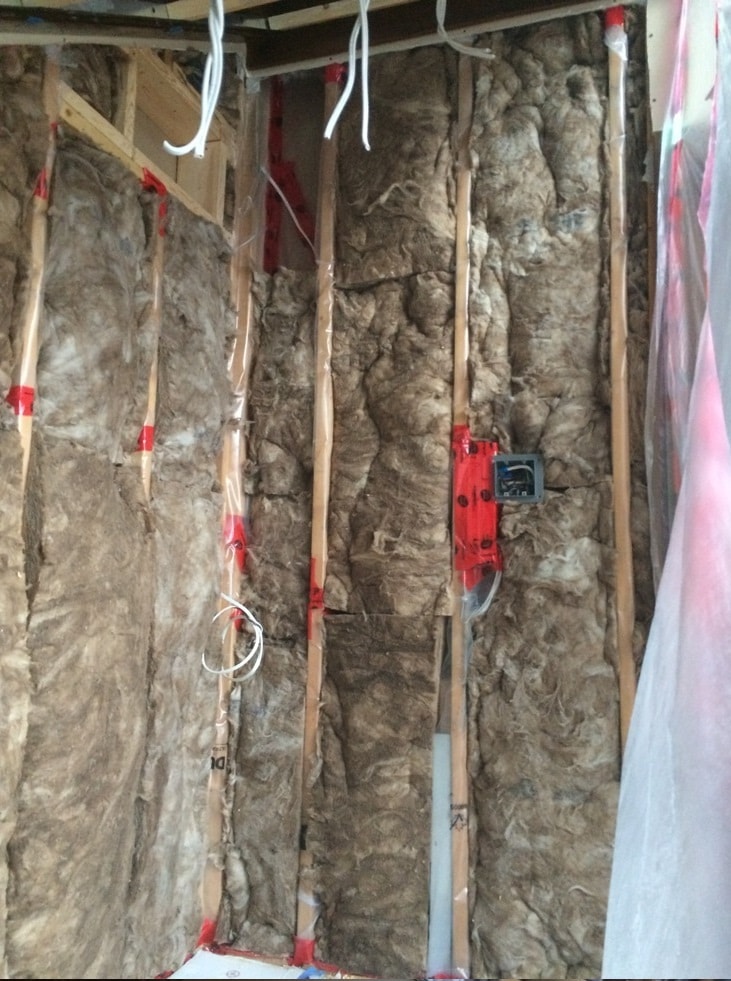 But, before any construction activity commenced, our master builders had to prepare the area first. Our construction team had to make sure that the room was completely sealed and insulated so that an ideal climate-controlled structure can be created.
Installation of Adequate Insulation on the Walls, Ceiling, and Door 
An ideal storage facility for wines is one that can provide stable conditions. Frequently fluctuating temperature levels and constantly changing humidity ranges can cause wines to deteriorate and lose flavor. To achieve stable conditions, a wine room has to be properly insulated. An expert builder knows how to provide an adequate amount of insulation for a wine storage structure.
In this construction project, the team of builders had to remove the existing back and side walls, so that they could install a vapor barrier and insulation. The contractors also set up a new type of drywall ideal for refrigerated storage rooms.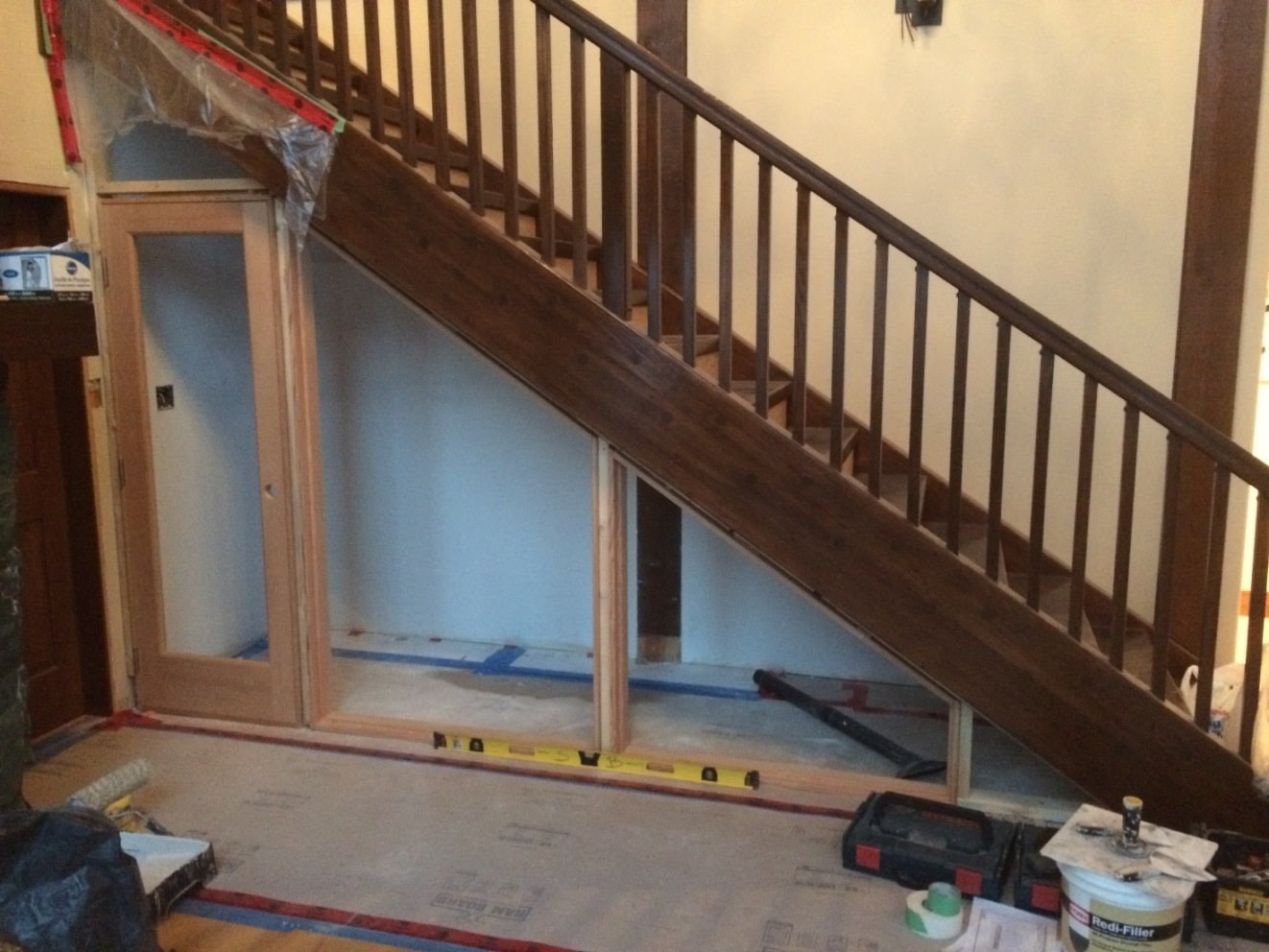 Insulated glass panels were utilized for the cellar door and the front wall. These glass panels prevent ultraviolet rays from reaching the wine bottles. Wine can be damaged when exposed directly to UV light. Moreover, UV rays produce heat that could cause the fluctuation of the temperature and humidity levels in the cellar.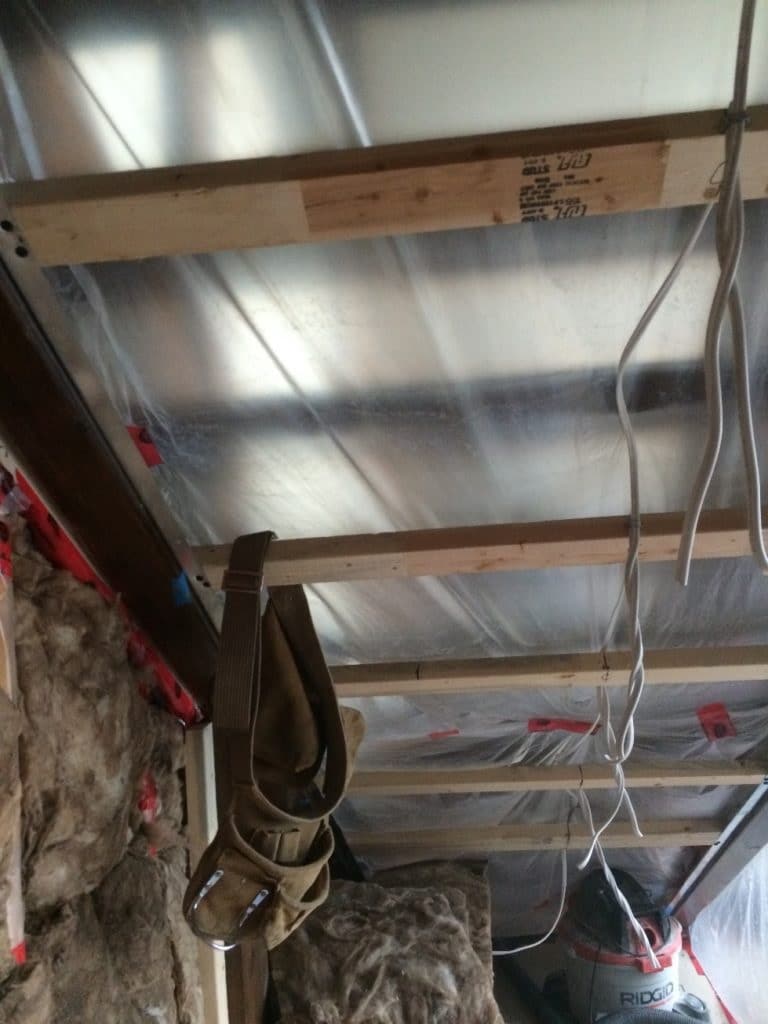 Custom-Built Wooden Wine Racks Installed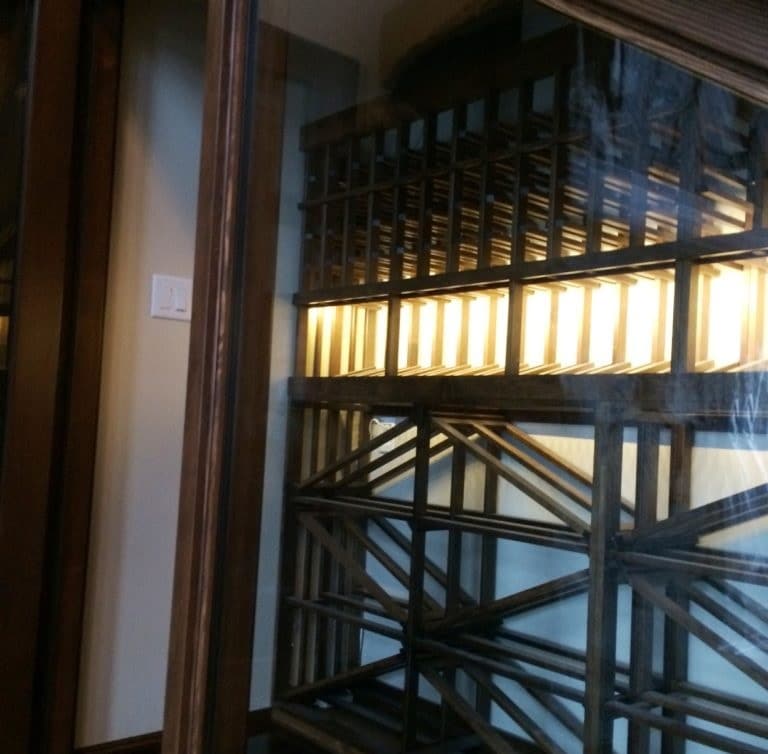 The client wanted to have wooden wine racks installed in his wine cellar. The choice of material to use was Knotty Alder, which was chosen because it matches the existing theme of the owner's home. Knotty Alder, is one of the most durable wood species used in building wine rooms. Lacquer was applied to all the racks to achieve a lustrous look.
The racking system was installed on the back wall. The top right section included storage for magnum bottles, while the top left side was for standard 750ml wines. The bottom section had diamond bins, which were meant for storing wine bottles in bulk.
A fabulous display row lined the middle of the racking system. Bottles were laid down at a 15-degree angle on the display row. This slight tilt was meant to keep the corks in contact with the wine. Keeping the corks moist prevents them from shrinking. A shrunk cork can cause air to enter the bottles and damage the wines.
Simple Yet Elegant Custom Wine Cellar Design
Simplicity does not at all mean mediocre. In fact, many times, we find that less is more! Just like this recently completed under-the-stairs wine cellar construction project — the design was minimalist, yet the impact was breathtaking!
For more custom wine cellar design ideas, you can contact us at +1(480) 409-1114! We can show you an array of our most recent client projects, so you can pick a theme that you like. We want to make sure that the cellar we build for you is something that you will definitely fall in love with. You can get inspiration from these previous works, in order to make a unique design for your residential wine room. Call us now!