List of Wood Types Used in the Construction of Custom Wine Cellars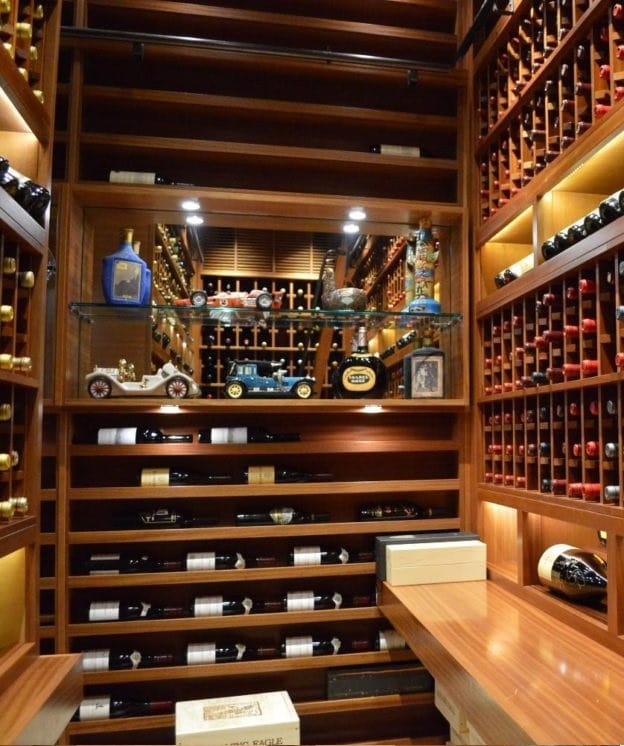 Custom Wine Cellars Phoenix is an expert in building dependable and beautiful storage structures. There are various products used in the construction of wine rooms, and the most popular one is wood. Clients that want to use wood in constructing their wine cellar can choose from the wood species our contractors offer.
The Grandeur of Wooden Wine Storage Structures
Wine cellars throughout history have been made from a variety of materials. Just like fashion, wine room designs have evolved through the years. The earliest ones were built in caves, but now we have cellars made from glass with plastic racks. Amidst the continuously changing trends in wine cellar design, one material remains to be a popular choice regardless of the owner's style preferences – wood.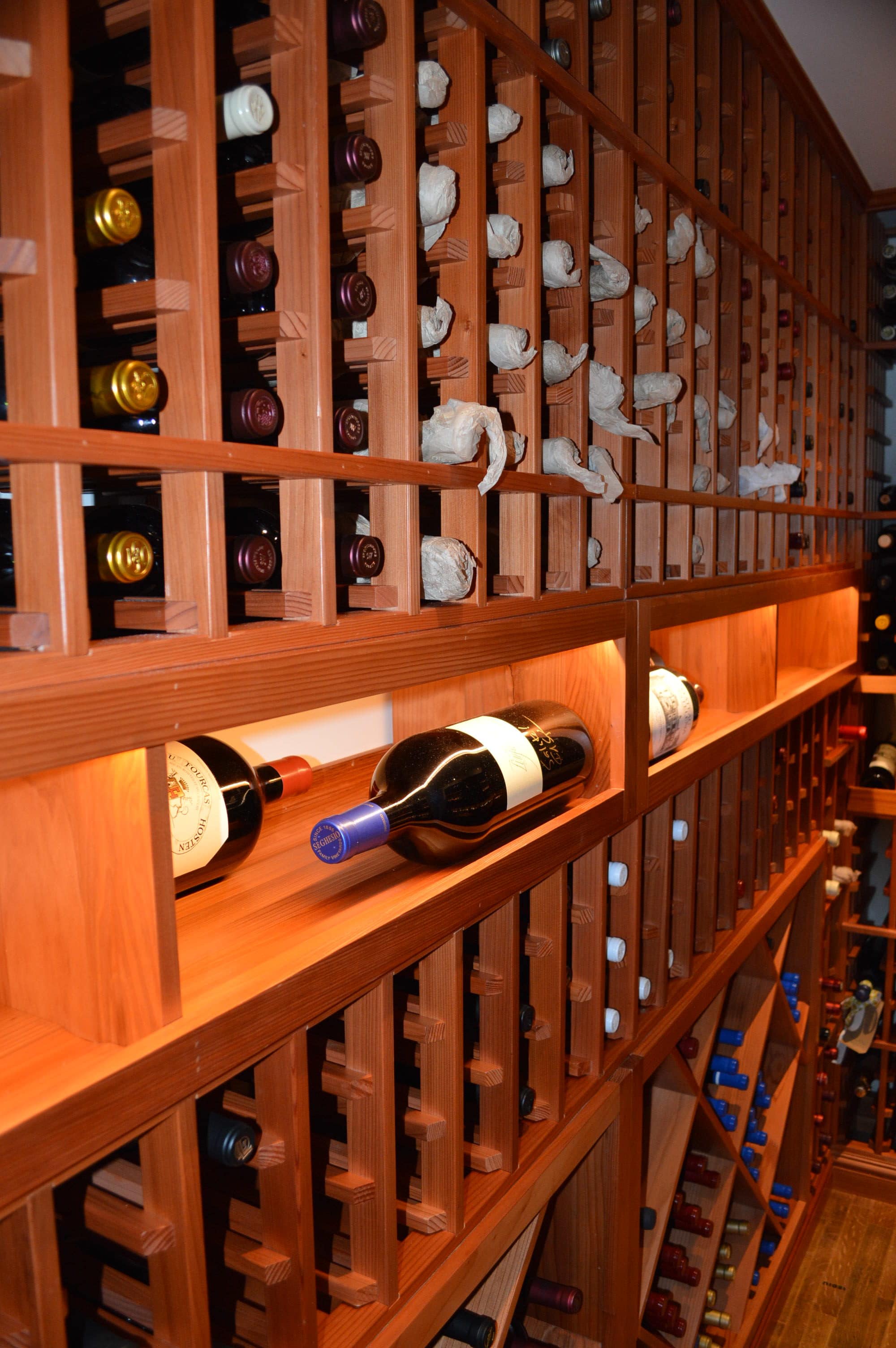 Wooden wine cellars have withstood the changing times. Wine rooms made from beautiful wood species are still among the most beautiful storage structures anywhere. The rustic, country vibe in these rooms is simply breathtaking. The earth colors and natural hues of wood exquisitely complement the fruity shades and vineyard tones of wines and their bottles. No wonder why in 2017, wooden cellars with wooden displays are still high in demand!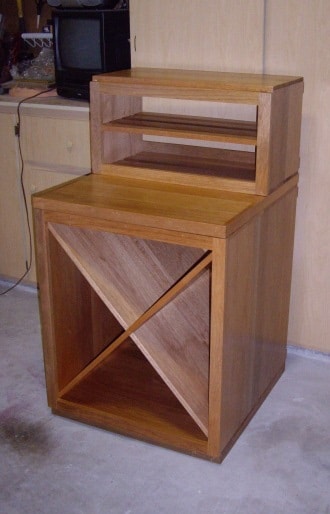 Expert cellar builders and contractors don't just use any type of wood for creating wine storage facilities. It's not just aesthetics that are considered when selecting a wood species for a construction project. Wine cellars need to be made from wood that is highly resistant to mold and mildew formation when placed in a humid environment.
Here are the types of wood that master cellar builders recommend:
1. The Amazing All-Heart Redwood
Number one on our list is All Heart Redwood. This outstanding wood species can be found abundantly in the cool, damp forests of Northern Arizona. Since the natural environment that these trees grow in is humid, they're made to withstand rot, mildew, and insects.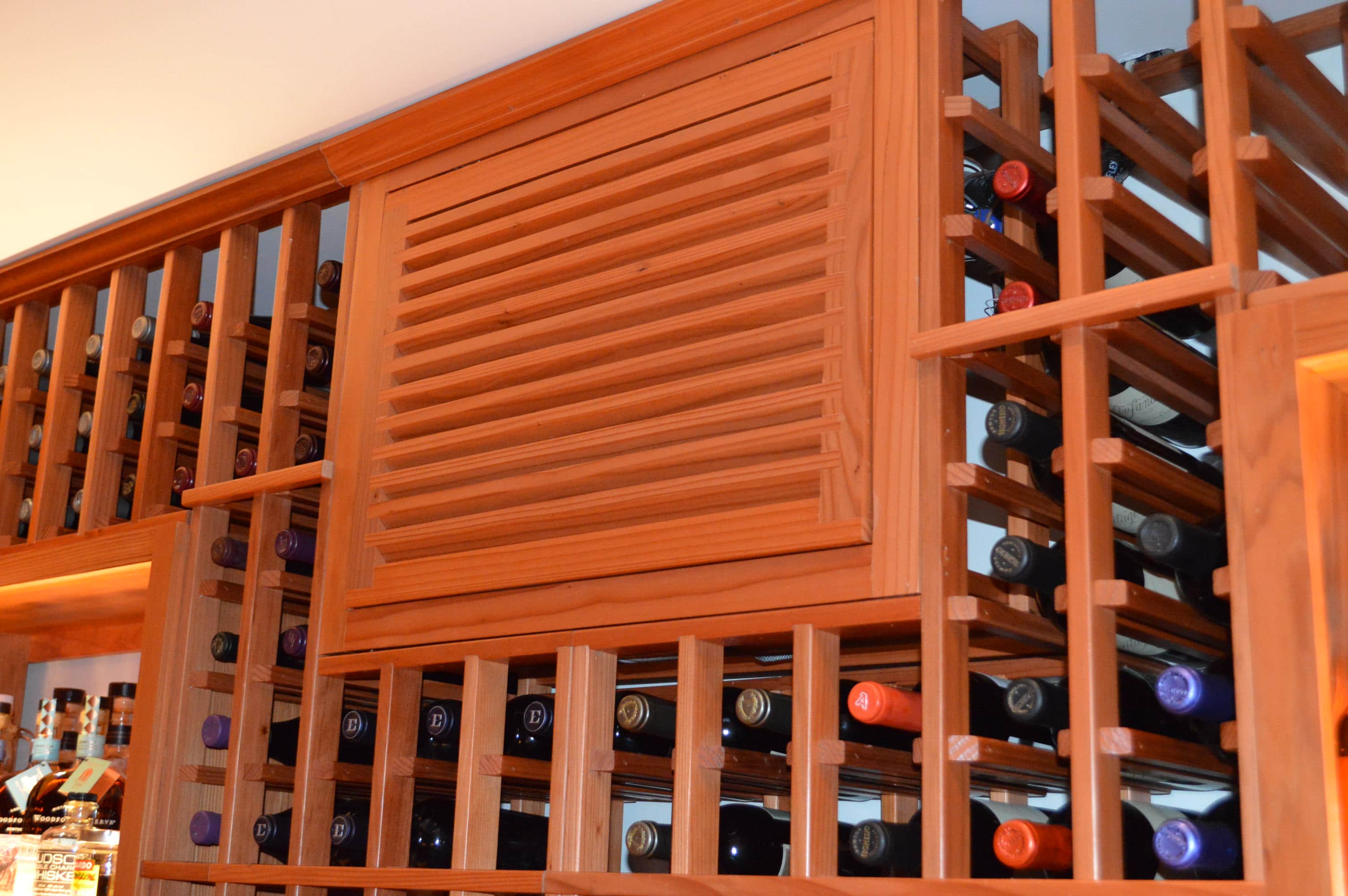 All Heart Redwood is known for its attractive reddish-brown tones that develop over time. When the wood is freshly milled, its colors range from pink to red to dark brown with a reddish overlay. Redwood wine racks can be kept unstained or unfinished because their colors increasingly become darker as the wood ages.
This wood species is a good option for environmentally conscious wine collectors. All Heart Redwood is known for its sustainability. The product is used for green building. It is recognized by two of the top certification programs in Arizona as a renewable, recyclable, and biodegradable resource.
2. The Majestic Mahogany
Another wood species that is highly recommended by master builders is Mahogany. It is a dense type of hardwood that is resistant to shrinking, warping, and checking. Wine cellar contractors use Mahogany because it does not easily rot and decay in a humid environment. Moreover, it is resilient to insect infestation.
Mahogany comes in a variety of colors, such as tan, beige, red, brown, and pink. This assortment of colors gives clients more options, so they can choose a type that can closely match the color scheme they want for their cellar.
Unlike most wood types, Mahogany has no characteristic odor. Wood odors are a critical factor in cellar construction because pungent or strong smells can affect the flavor and aroma of the wines stored inside.
Mahogany is available on the market in three types, and these are Genuine Mahogany, African Mahogany, and Malaysian Mahogany. Genuine Mahogany is the most expensive kind, while Malaysian Mahogany is the least costly. Genuine Mahogany is pricey because of its deeper tones and distinctive textures.
Although it is generally more expensive than Redwood, there is no other kind of wine cellar wood material that can offer such a diverse set of characteristics as Mahogany.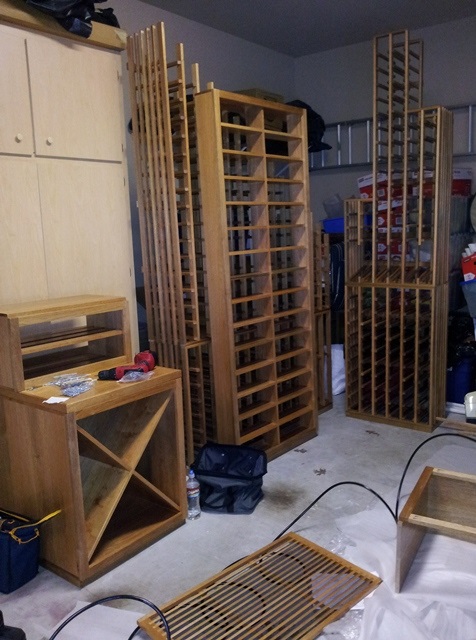 3. The Praiseworthy Pine
Pine is a cost-effective kind of wood type used in wine cellar construction. Its unique texture and the simplicity of its vanilla tones create a rustic ambiance in the storage room. The colors of Pine can be emphasized even more when the right stains are applied.
The usual concern about using Pine for building wine rooms is that it is not a dense type of wood. Since it is lightweight and moderately soft, it has low resistance to shock and can have frequent dimpling. Wine racks made from this wood species are not very sturdy and have a weak bending capacity. Moreover, Pine has a tendency to produce odors that can be harmful to wine after long exposure.
4. The Astounding Alder
Alder is a type of wood that grows mainly in the Northwest. This material is often called the "chameleon," because of its ability to mimic the appearance of other hardwoods, depending on the type of stain applied to it. Alder, when kept unstained or unfinished, can have a reddish, brown, or orange color.
There are two varieties of Alder, and these are Clear Alder and Knotty Alder. Clear Alder has straight grains and is heavier. It is ideal for those who want their custom wine cellar to look more modern. Knotty Alder, on the other hand, has burl clusters and small knots. These knots can be small, ¼-inch closed knots to huge 2-inch open knots. These distinctive knots can help create a rustic ambiance in the wine room.
Alder is one of the most durable wood species. It is highly resistant to rot and insect infestations.
5. The Opulent Oak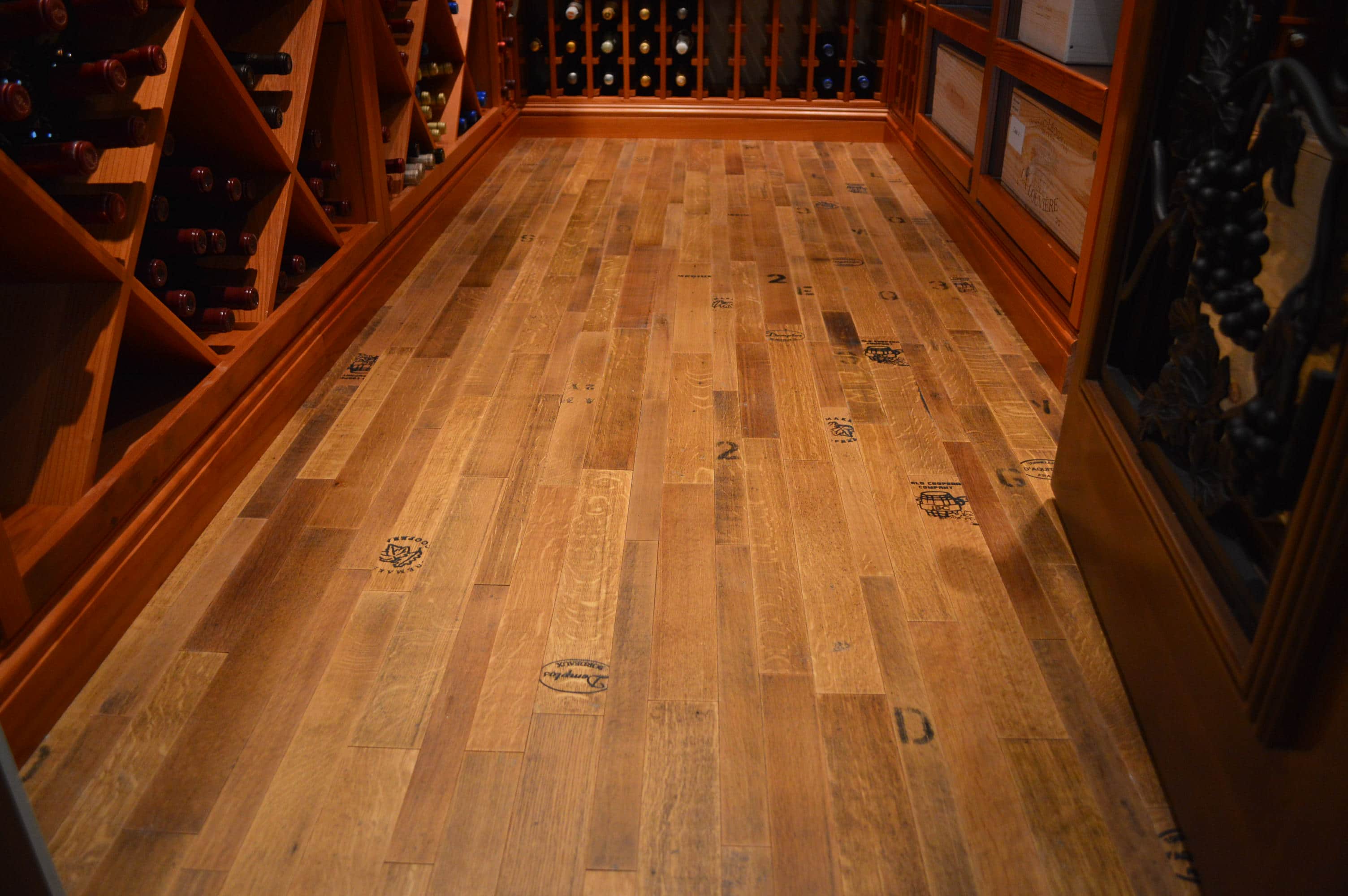 The fifth wood species that are commonly used in building wine storage facilities is Oak. It is usually the choice for constructing wine racks and displays.
Many wine cellar contractors gather Oak from reclaimed wine barrels. After fermenting wines in these containers, they are deconstructed and reused for cellar construction. Master builders can choose to use one or a combination of the three parts of the barrels, namely: the cooperage, the infusion, and the stave.
Oak gives off the smell of an old wine cellar. This material is an awesome choice for those who want to create an earthy ambiance in their cellar.
Consult a Master Wine Cellar Designer and Builder!
What is your idea of a beautiful wine storage room? Call our consultants today, and we can help you design your dream wine cellar. Our team can provide you with a FREE 3D sketch of the wine room you want. Click here!