Trust a Master Builder to Maximize Limited Space in Your Custom Wine Cellar! 
It all starts with one bottle. That single bottle introduced you to the glorious world of wine and inspired you to buy more. Before you know it, you have a closet filled with your favorite wines from various stores and vineyards all over the country. And just like that, you knew that you needed a bigger area for your continually growing collection.
We, at Custom Wine Cellars Phoenix, have heard this story so many times. It is the story of every wine collector. The most common dilemma faced when the need for a larger storage room arises is finding a space for the construction. In this Phoenix project, for example, the family had no other extra space but a very small unused room in their house. They were pleasantly surprised when our team was able to build them a cellar in that small space that could accommodate over 600 bottles! Learn how we were to maximize the limited space by reading this article.
A Small Room Converted into a Custom Wine Cellar in Phoenix

A family in Phoenix, Arizona recently called our team of master builders for help. The family had a huge passion for wine collecting, and they needed more storage space for their collection. However, they did not have a large area for us to convert into a cellar. The only option was a small unused room. Over the course of ten months, our team worked with them to create a small wine room that maximized limited space and fit their budget.
A Master Builder's Guide to Building Custom Wine Cellars
In the many years of being in the wine cellar construction industry, our contractors have always kept to an ideal working process. We always meet with our clients, so that we can discuss with them the four major factors to consider when building wine storage structures. These four factors are the basis for creating designs or drawings of the construction plan, and they are: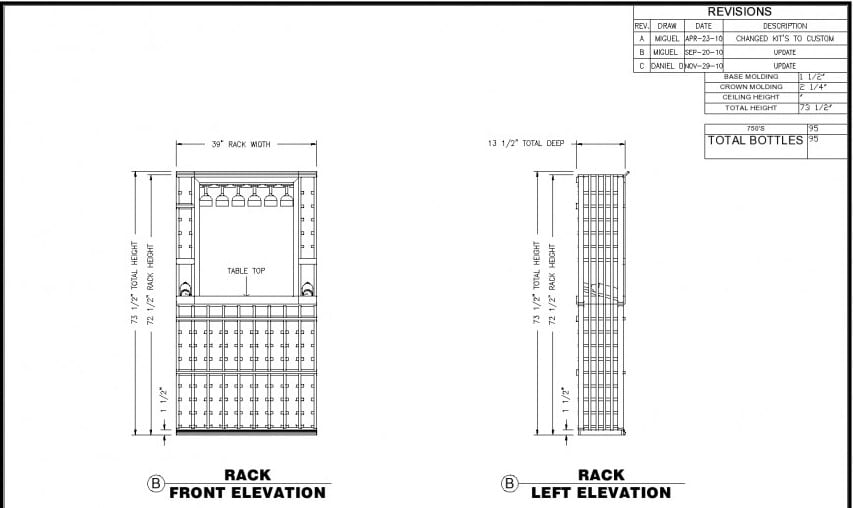 1. The Size of the Cellar.
It is imperative to determine the exact dimensions of the space where the wine cellar will be built. The size of the area will be the basis for the design of the structure. The size of the cellar will also help determine what kinds of racking systems to use so that space can be maximized efficiently.
In this Phoenix project, our builders went to the client's house to measure the construction area. The room was 12 feet deep and four feet wide. One advantage of having a small space is the lowered construction costs, which made the client even happier!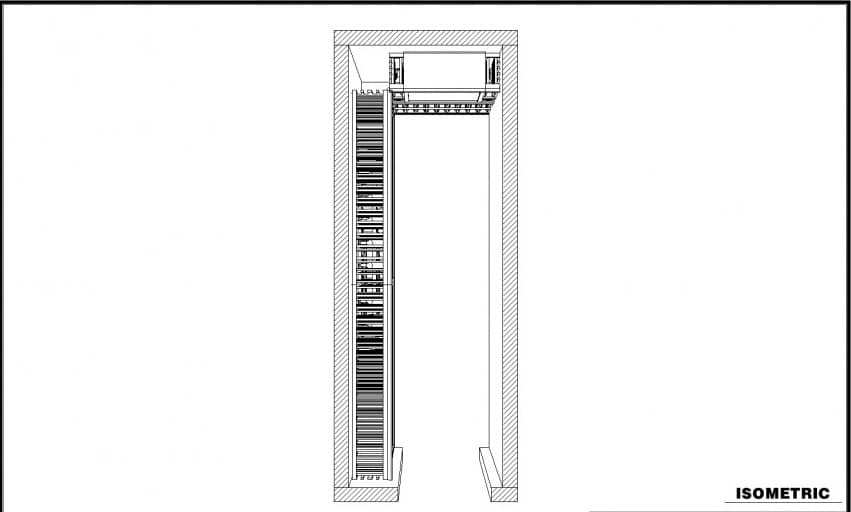 2. Types of Wine Racks.
The types of wine racking systems installed in a cellar determine the design of the storage room, the total bottle capacity, and the kinds of bottles that can be accommodated.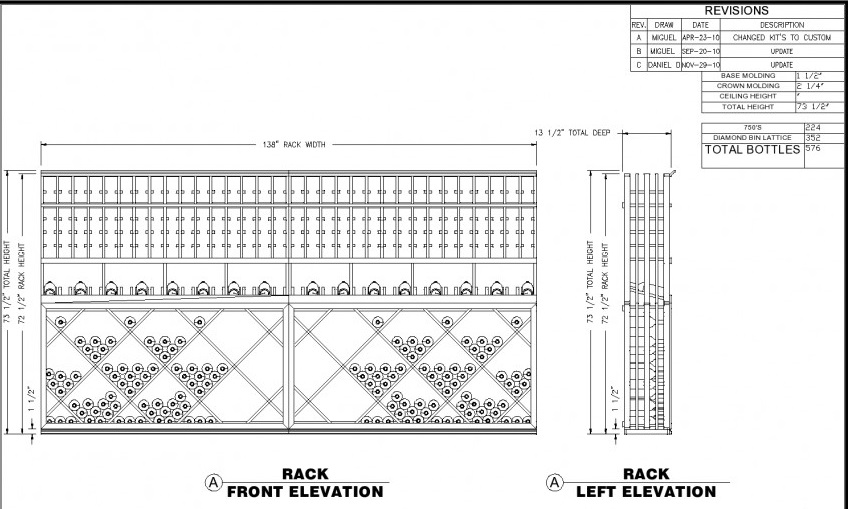 For this project, the client wanted to store bottles of various shapes and sizes. An assortment of racks were mounted on the left wall of the cellar. On the top section, racks that could store standard 750ml bottles were installed. A display row was also included so that the client could display their finest vintages in full visibility. This display row tilted the bottles at a 15-degree angle so that the labels could be seen at a distance. Finally, to accommodate large format wines and oddly shaped bottles, our team of builders included open diamond bins at the bottom section of the racking system.
3. Materials to be Used. 
There are various options for materials that can be used in building wine cellars. The types of materials used largely impact the overall style of the storage space. Wooden wine racks, for example, can create a very homey feel in the cellar. The kind of stain or finish applied to the wood can also create a different ambiance.
The client in this Phoenix small cellar project decided to use wood. More specifically, unfinished Premium Redwood. To build the racks, our team of builders used 1" x 2" Redwood slats to create a lattice design, instead of solid wood.
Premium Redwood is one of the top choices of wood species for wine cellar construction because of its aesthetics, durability, and affordability. This wood type comes in a range of color options from white to pink, to red and brown. Premium Redwood is commonly left unstained or unfinished because this wood variety develops deeper colors over time. This wood type is also known for being highly resistant to decay.
4. Refrigeration System.
The beating heart of a wine cellar is its refrigeration system. Without efficient cooling equipment installed, a cellar is useless. In planning for the construction of a wine room, we always make sure that we've gathered all elements necessary to determine the most appropriate HVAC unit for the storage structure.
In this construction project, we installed a self-contained WhisperKOOL XLT refrigeration system on the right wall of the cellar. Since the equipment was self-contained, our team was able to install the unit without the assistance of an HVAC technician. This also helped the client keep the construction costs low.
Maximize Limited Space in Your Small Custom Wine Cellar!
We, at Custom Wine Cellars Phoenix, have built storage facilities in many small spaces. Our team of builders has helped a plethora of clients maximize their limited spaces so that they can store more wine bottles in a small area. If you have an extra closet, unused pantry, or any small room in your home, give us a call today! We can help you create a wine cellar construction plan that fits your budget! Click here!