Wine Storage Cabinets for Homes and Businesses in Phoenix, Arizona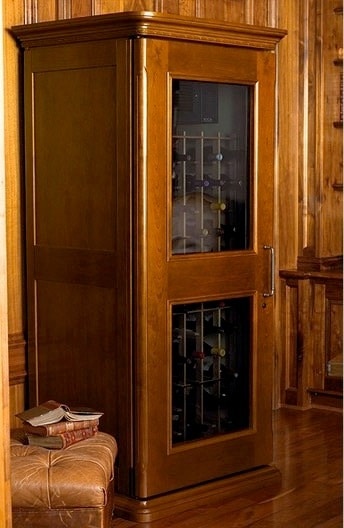 Wine, unlike most beverages, has very specific storage needs. Without the ideal conditions, the quality of wine easily deteriorates. Genuine wine enthusiasts and collectors in Phoenix invest in the construction of a structure that can provide the required climate-controlled environment for wine to mature properly. The most appropriate facility depends on the number of bottles that you intend to store. If you own a thousand bottles or more, have a cellar built. For collections with less stock, a wine cabinet may suffice.
Stylish Yet Affordable High-Quality Phoenix Wine Cabinets  
What is the most popular type of wine storage structure in Phoenix? You're right – a wine cellar!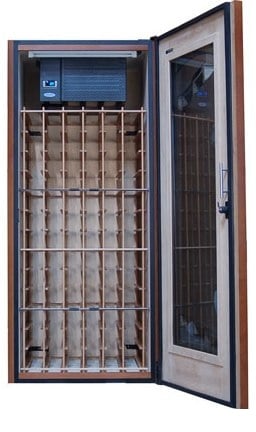 Although cellars are ideally used for over a thousand-bottle collection, most people still want this kind of wine storage facility constructed, regardless of the number of bottles they have in their collection. Custom-designed cellars are the most sought-after storage facilities in Phoenix for residential and commercial applications. But, because of certain challenges, some people settle for the next best storage option – a wine cabinet.
Financial constraints are usually the common reason why people opt for a wine cabinet, instead of a cellar. If you're living in an apartment, for example, or if you're renting your business property, it wouldn't be practical to have a wine cellar built. A wine cabinet is the most realistically applicable wine storage structure if you're working within a budget or if you don't have adequate space.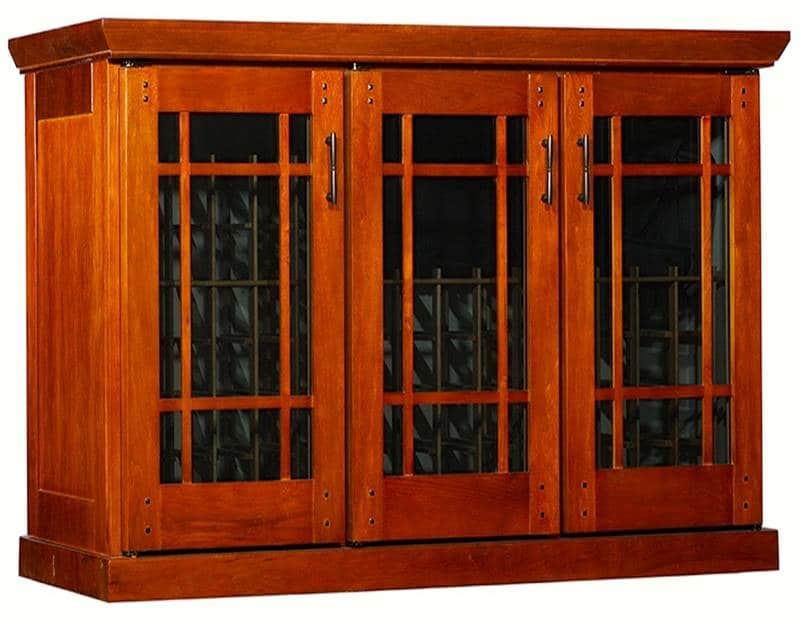 An Expert Storage Builder Can Help You Create a Sophisticated Yet Economical Wine Cabinet 
A wine cabinet may be the second-best option for a cellar, but this does not mean it has to be less attractive. With the help of a master wine storage designer, you can achieve an aesthetically superior wine cabinet at an affordable price!
Custom Wine Cellars Phoenix is one of the premier builders in Phoenix, Arizona, with an outstanding reputation in the industry. Our design specialists provide consultation meetings with clients so that we can create a construction plan that is within your budget. Our team of experts can build a variety of wine cabinet styles that range from traditional and rustic to modern and contemporary.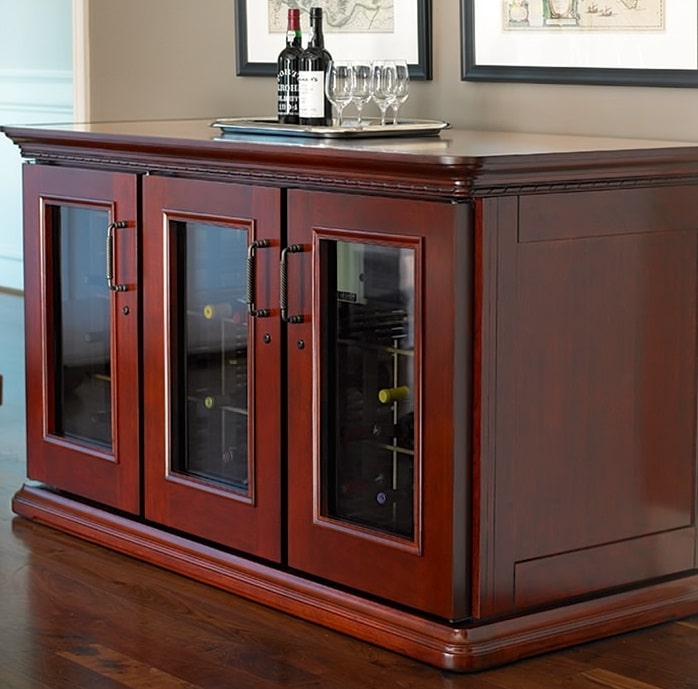 We also provide pre-designed or ready-made wine cabinets from our top suppliers, namely: Le Cache and Vinotemp. These companies have been our partners for many years in providing high-quality wine storage facilities. You can choose from their various gorgeous designs according to what best matches the existing décor in your home or store.
1. Luxurious and High-Tech Refrigerated Cabinets from Le Cache
Le Cache has been one of the leading providers of high-grade, posh-designed wine cabinets since 1991. Their products are designed with sophistication and built with advanced storage technology. All Le Cache climate-controlled cabinets are made from state-of-the-art materials, such as hardwoods and UV-blocking glass.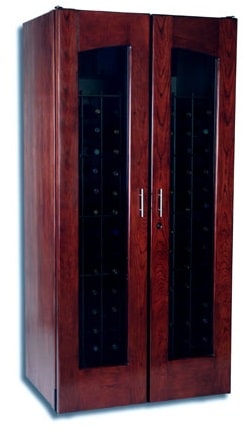 The wine cabinets from Le Cache have built-in HVAC units. Each cabinet comes with a digital temperature and humidity control apparatus, which helps monitor and maintain the climate conditions inside the cabinets at the recommended levels. The cooling units installed in the cabinets operate quietly. The HVAC systems produce minimal to no noise, and this feature makes Le Cache wine cabinets one of the favorites among wine builders and clients alike.
We, at Custom Wine Cellars Phoenix, offer Le Cache refrigerated cabinets in various sizes and shapes. Call us today for more information about the options available. Click here!
2. Customizable and Sophisticated Wooden Wine Cabinets from Vinotemp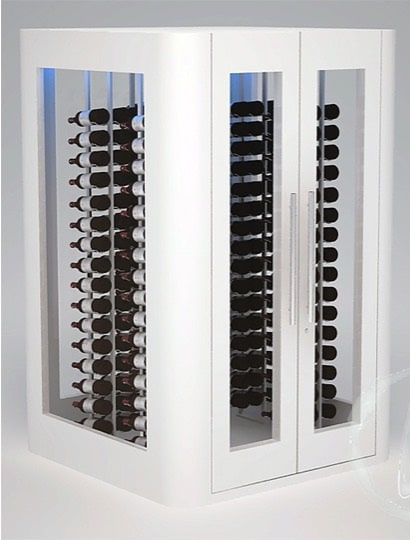 For over 25 years, Vinotemp has been one of the most trusted providers of refrigerated wine cabinets in Arizona. Unlike Le Cache, Vinotemp cabinets allow customization. You can choose from a wide selection of cabinet designs and have them customized into any size you want. It is the most innovative yet economical wine storage solution for both residential and commercial applications.
Custom Wine Cellars Florida offers customization options to ensure that the unit perfectly fits the size of the client's wine room, various bottle sizes, and the owner's financial requirements. This flexibility that Vinotemp offers make them one of the most sought-after cabinets by wine storage contractors.
Vinotemp refrigerated wine cabinets come with robust cooling units, dependable racks, and efficient lighting systems. The doors and windows of these storage structures are made from high-grade insulated glass panels.
To view the assorted wine cabinet design options from Vinotemp, click here!
What is an Ideal Wine Cabinet?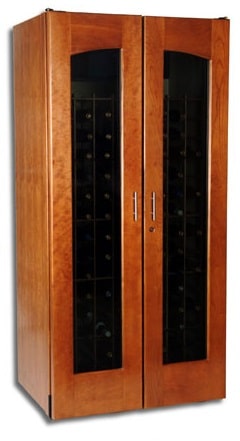 A reliable wine cabinet manufacturer can recreate the climate conditions that a wine cellar can provide. A dependable wine cabinet, therefore, is a refrigerated storage structure that can keep bottles at a temperature within 55 to 65 degrees Fahrenheit with minimal to no fluctuation. A dependable wine cabinet can also store your bottles at the ideal humidity levels, which is between 60 to 70 percent.
Besides functionality, an ideal wine cabinet should also be aesthetically pleasing. It should be made from high-quality materials. Some wine cabinets are made from wood, while others are built using metal. The material used in constructing a cabinet depends on the style that the client wants to achieve. A prudent wine storage builder meets with the client to find out their needs and preferences.
A Wine Storage Contractor That Prioritizes Your Needs
Custom Wine Cellars Phoenix values you! This is why we make sure that we meet with you to discuss your wine storage needs. We make sure that we understand the details you want to include in the construction of your wine cabinets so that we can fully satisfy you.
Our team of design specialists will provide you with a FREE 3-dimensional sketch of your desired wine cabinet so that you have a clear perspective of the end result of the construction project. Give us a call today! Click here!