Get that X-Factor Residential Wine Cellar Style by Adding These Design Details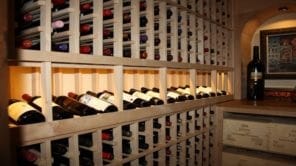 You can always choose to settle for what is mediocre, but why would you? When it comes to your liquid babies, you want to give them the best. Invest, not only in a safe and functional residential custom wine cellar but in one that is aesthetically superior. Get that style that will make your wine room stand out by adding these posh design details as suggested by our in-house specialists!
Residential Wine Cellars Should be Dependable and Aesthetically Pleasing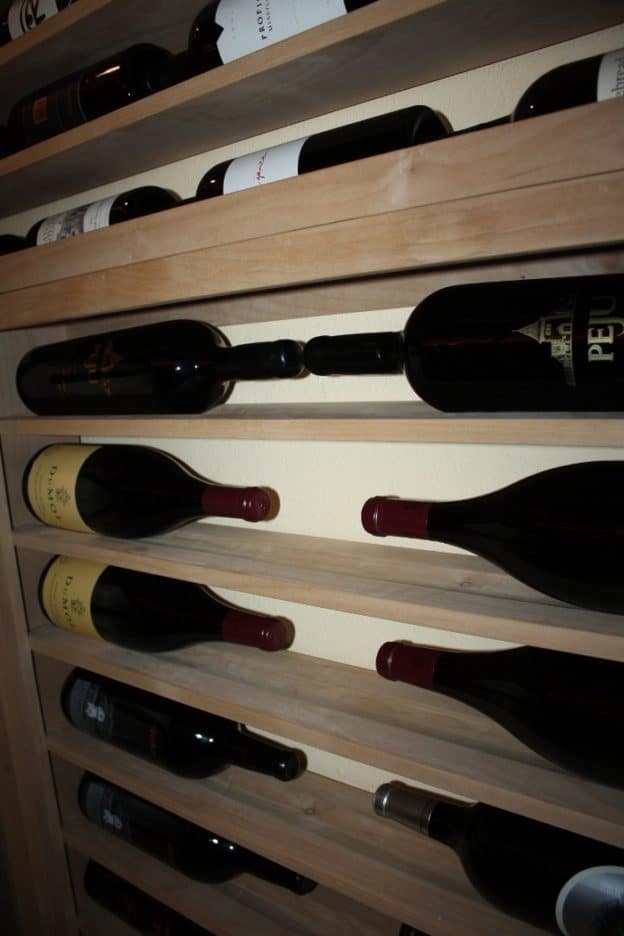 You've invested a lot of time and money in your wine collection. You've gathered your bottles from different wine stores and bought many of them from different regions. Of course, you want to make sure they're well taken care of. That is why you had your residential wine cellar built.
Creating wine cellars isn't like building typical storage rooms. There are two principles that are followed when constructing wine storage facilities, and these are:
1. A wine cellar should be dependable in providing a safe place for storing wines. 
This means that a wine cellar should be a climate-controlled structure that could keep wines cooled at the ideal temperature and humidity levels, without fluctuations. Master builders, like Custom Wine Cellars Phoenix, are reliable when it comes to creating efficient and effective wine rooms.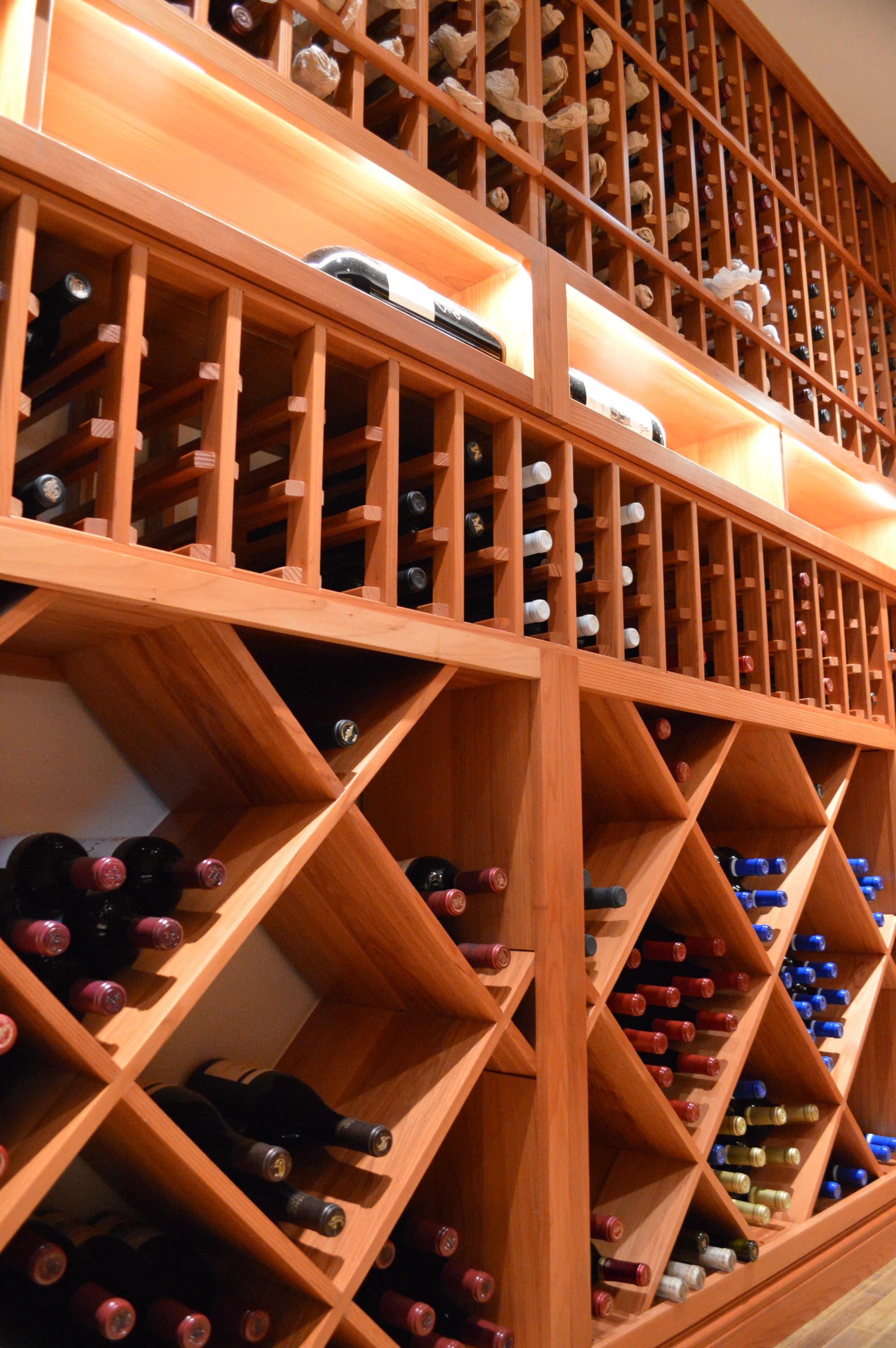 2. A wine cellar should have high aesthetic value.
Wine collectors want to feel good when they visit their collection. One of the factors that contribute to this "feel good" moment is the overall ambiance in their home wine cellar. Wine collectors also enjoy flaunting their collection to their guests and friends.
Wouldn't it be great to display wines in an impressive space with fabulous design details?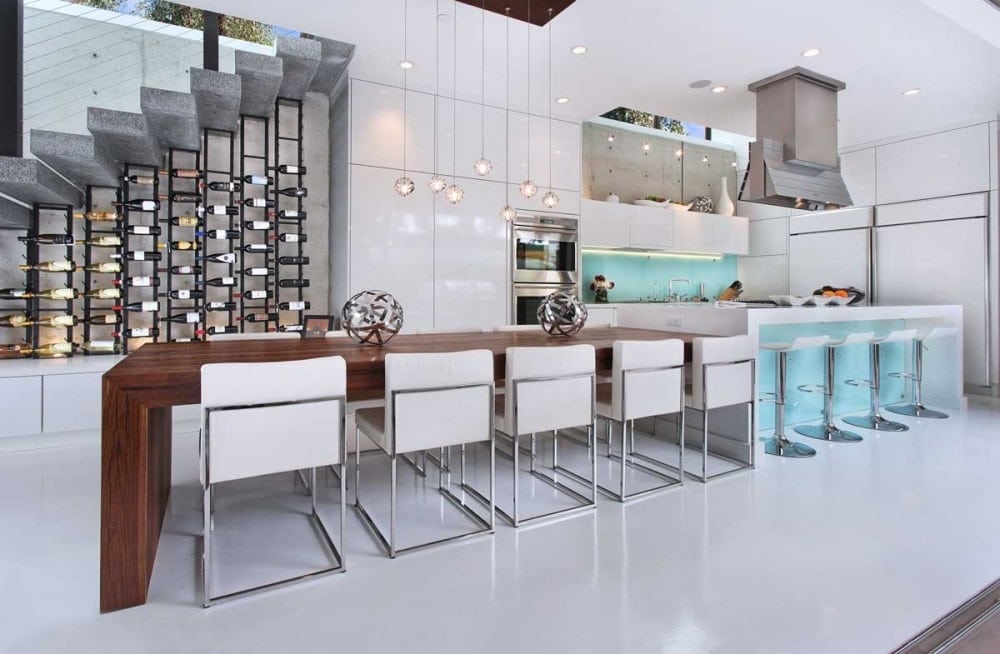 Stylish Design Suggestions for Home Custom Wine Cellars 
Our experts here at Custom Wine Cellars Phoenix can help you create a stand-out residential storage facility for your collection. To help boost the aesthetic value of your wine room, here are a few of our recommendations:
Install a Glass Door or Glass Walls for a Contemporary-Style Wine Cellar
Make your custom wine cellar look more sophisticated by installing a glass door or glass walls. Wine cellar doors and walls can be made from a variety of materials, such as wood and metal. But, glass is advantageous for those who want to see their collection without having to open the storage room. The minimal opening of the wine cellar means that there is less chance for the temperature and humidity inside to fluctuate, which is damaging to wines.
Using glass materials helps create a more modern-looking wine cellar. To complement the glass door or walls in your storage structure, you might consider installing metal wine racks highlighted by a stellar LED lighting system. A wooden racking system will still match the glass components of your contemporary cellar, but metal racks would best accentuate it.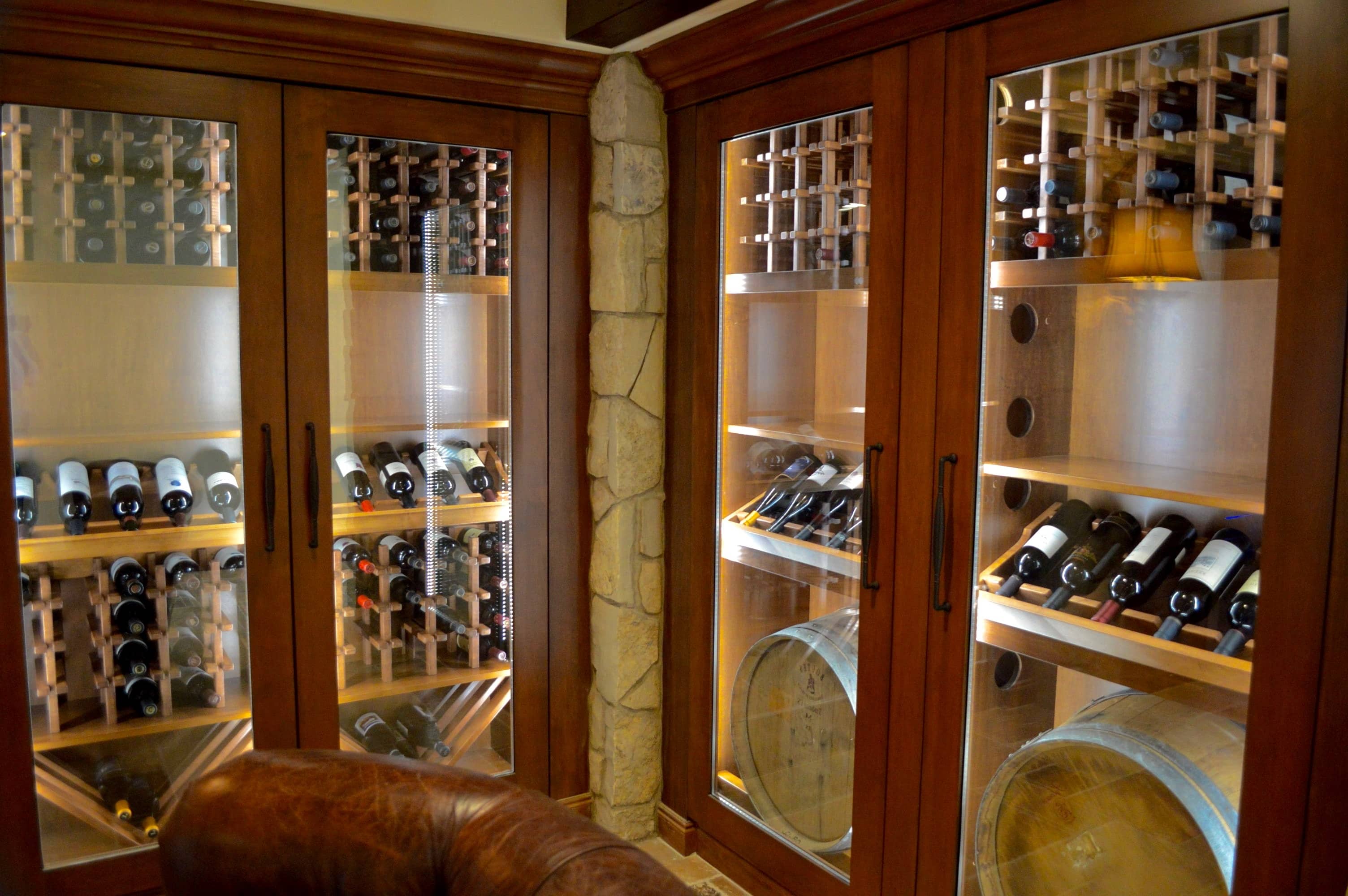 Use High-End Metal Wine Racking Systems from Vintage View Storage Solutions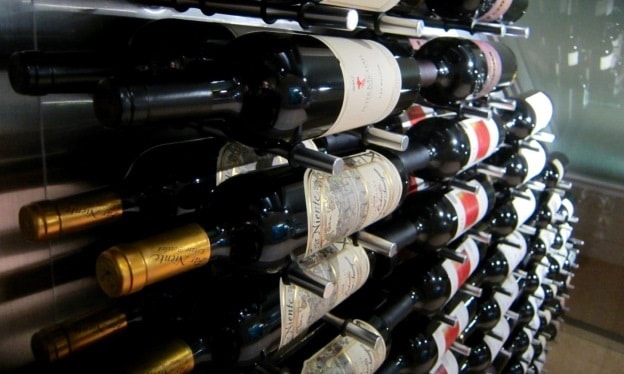 The type of racking system you install in your wine cellar determines the overall appeal of the storage area. Wooden racks, for example, create a vintage or traditional-looking wine rooms. For those who want to have a more up-to-date or modern-looking residential cellar, metal wine racks are recommended.
Vintage View Storage Solutions are our most trusted supplier of metal wine racks. All of the racking systems they manufacture are made from robust steel. They have a plethora of metal racking collections to choose from – all of which have label-forward designs.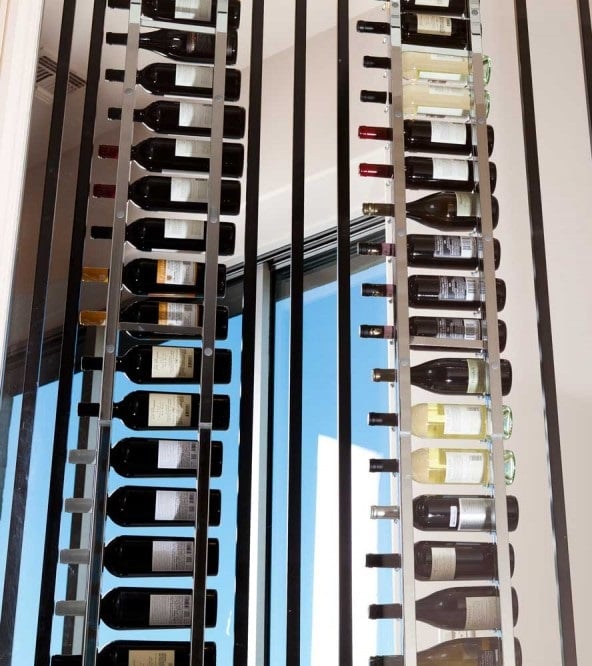 Label-forward wine racks display bottles with their labels visible to you. This is particularly helpful for those who have large collections of over a hundred wines. It offers convenience because you won't have any difficulty looking for a specific bottle, since you can see all of their labels at a single glance.
Create Grandiose Ambiance Using Energy-Efficient Wine Cellar Lighting Fixtures
You cannot underestimate the power of good lighting. A simple wine cellar, regardless of the style, can turn magnificent with the right lighting installed.
Chandeliers and sconces are good choices for those who want to have a traditional or classic ambiance in their wine room. Track lighting and recessed can lights are ideal for contemporary wine cellars. Ribbon lights or accent lighting fixtures are terrific for creating a warm ambiance in the storage area.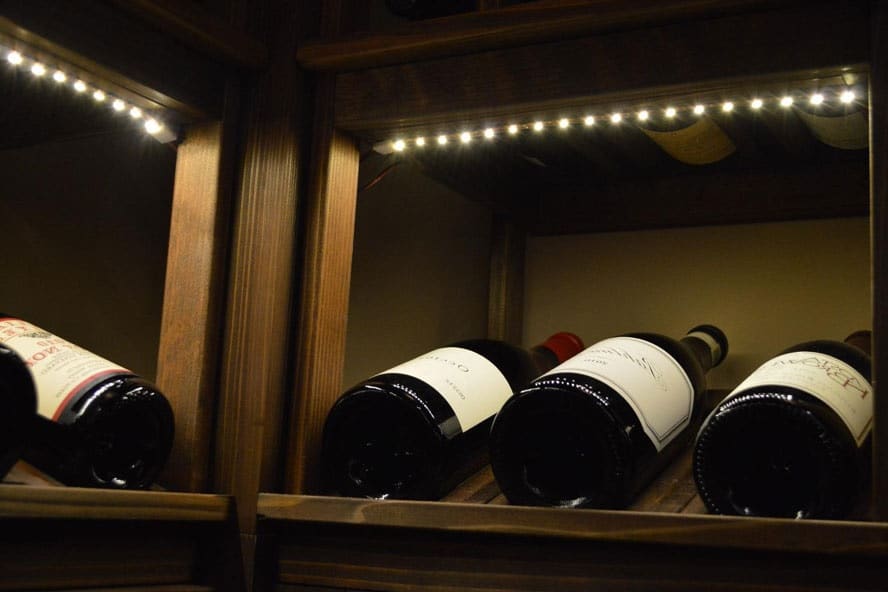 Keep in mind that not all types of lamps can be used in a cellar. Because your wines need to be strictly kept in the proper storage temperature and humidity, you cannot install lighting fixtures that can alter or cause an imbalance in the climate inside the wine room.
Ideally, Light Emitting Diodes or LED lights should be used in refrigerated storage rooms. These types of lighting systems produce minimal heat and consume less energy compared to fluorescent lamps.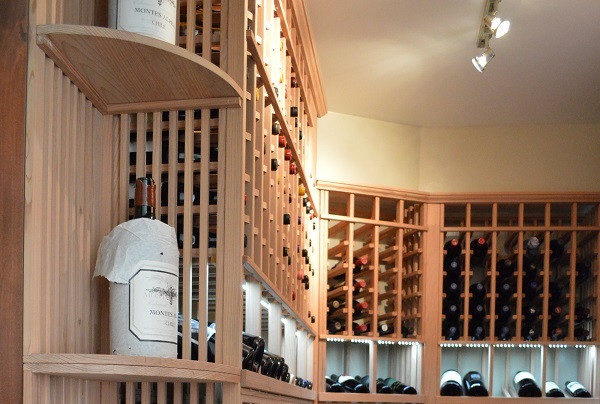 Add a Wine Barrel Carving as a Decorative Accent
Adding decorative pieces to your wine room can make your cellar more interesting. A wine barrel carving, for example, can turn your residential storage space from drab to fab! Whether you have a vintage-style or contemporary cellar, a wine barrel carving can be a good addition to the design.
Wine barrel carvings are made from barrel heads. The wooden head is carved and framed using a metal wine barrel hoop. Additionally, you can apply a stain or finish to the carving to enhance its appearance.
Make Your Wine Room the Envy of Others 
Conceptualizing the design of a residential wine cellar can be a lot of work. You need the help of someone who has tons of ideas. Our team of wine cellar experts is experienced in building various kinds of wine rooms in Arizona. We can help you plan and style your storage space. Call us today +1(480) 409-1114