Phoenix Home Gets a Fantastic Makeover with a Modern Garage Wine Cellar Upgrade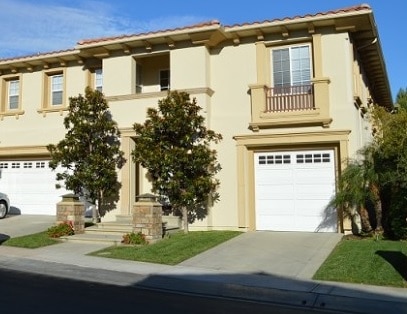 There are various designs for wine cellars in Arizona. If you go on Houzz, you'll find that there's a wide selection of styles that range from traditional and rustic to contemporary and the most up-to-date designs. The aesthetics of a wine storage room should be chosen depending on what best expresses the personality of the owner. A client in Phoenix, for example, hired us to convert their garage into a modern wine cellar. The design we did for the residential wine room represented the personality of the client perfectly!  
A Modern Wine Cellar for the Modern Wine Collector 
When homeowners decide to have a wine cellar built, the design of the storage facility is one of the factors that needs thorough discussion and lengthy planning. This is because, besides being functional and dependable, a wine cellar must be aesthetically appealing. Many homeowners consider their wine rooms the crowning jewels of their houses. Therefore, it is imperative that the design of a cellar should be well thought out and properly executed.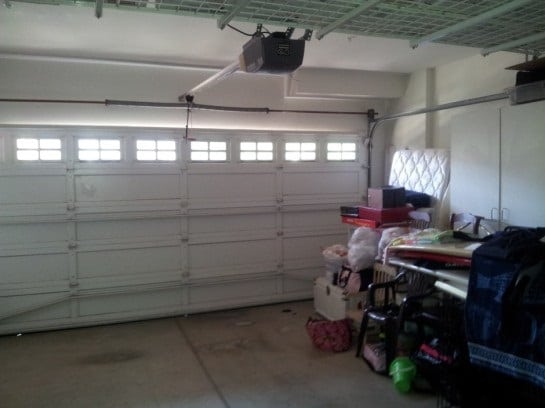 In a recent project we completed in a home in Phoenix, we successfully built a cellar that achieved the design goals of the client. We were able to satisfy the client's style preference because when we went on board with the project, we sat down with him and discussed all the details of his dream wine storage structure.  
The client was eager to transform his large (2-car) garage into the wine cellar of his dreams. The area had a length of 11' and a width of 5'. After consulting the client with regard to his storage requirements and design preferences, our team created a set of 3-dimensional drawings to provide the client with better visualization of the planned cellar. The design we presented could accommodate up to 725 bottles.  
Brilliant Design Features of the Modern Garage Wine Cellar in Phoenix, Arizona

We created a truly unique design for the garage wine cellar project in Phoenix. It was a fusion of various elements from rustic to contemporary design concepts, in order to create a modern masterpiece. The distinctive features of this home custom wine cellar include the following: 
1. Wine Racking Systems for Assorted Bottle Sizes
The client's wine collection was composed of bottles of various sizes. So, we had to use various racking styles to provide storage for all the different bottles in his stock.  
The right wall of the cellar was installed with mostly individual storage racks for standard-sized bottles. These racking systems had openings with dimensions of 3 ¾" x 3 ¾". The client could store his standard champagnes here, including his Oregon Pinots and Zinfandels.  
Our team also built a tabletop to provide an area for serving wines. We installed a set of drawers beneath the tabletop so that the client could have storage for wine tasting rudiments. Beneath the tabletop drawers, we built wooden diamond bins for bulk storage.  
On the left wall, we mounted-storage slots for large-format bottles. We also mounted large wooden cases for bulk storage.  
The builders created a quarter-round shelf where wooden boxes for magnum-sized bottles could be displayed. The racking systems intended for 1.5-liter, 3-liter, and 6-liter wines were designed with a label-forward orientation. Label-forward racks provide full visibility of the labels so that the client could identify his favorite wines at first glance.  
A gorgeous high reveal display row was installed all throughout the perimeter of the modern garage wine cellar. On this display row, bottles were pitched to a 15-degree angle. Moreover, a stellar lighting system was installed behind a valance to provide dramatic illumination of the wines featured on the high reveal display.  
2. Modern Garage Wine Cellar in Phoenix Gets a Gorgeous Door
One of the standout features of this garage wine cellar was its entryway. Our team of expert builders installed a Tuscan-style cellar door with an operable wrought iron grill. The intricate details of the iron door included a beautiful grape leaf design that brings to memory the vines in a vineyard. We used a dual-pane glass to make sure that the door effectively seals the cellar. The grill was purposefully made operable so that it could be opened and closed conveniently for cleaning and maintenance purposes.  
3. Robust Self-Contained Wine Cellar Refrigeration System Installed
Without a dependable HVAC system, a cellar will not be able to fulfill its purpose of keeping wines at the ideal storage levels. There are various kinds of refrigeration units for climate-controlled structures. The most appropriate equipment for a wine room is determined by an expert technician based on many factors, such as bottle capacity, dimensions of the space, and the climate of the location.  
In the Phoenix modern garage wine cellar project, the HVAC technician determined that the most appropriate cooling unit was a self-contained refrigeration unit from CellarPro. This cooling system had an exterior vent that exhausted warm air to the outdoors. The component that was outside had an extended cover to protect it against the weather and other natural elements.  
Find a Trusted Wine Cellar Builder in Phoenix, Arizona

With over a decade of experience in building residential and commercial wine storage facilities, Custom Wine Cellars Phoenix has kept its reputation as one of the most trusted builders in Arizona! We have always made sure that with every project, the client is satisfied with the output. For more information about our products and services, contact us today by clicking here!