A Restaurant in Phoenix Gets a Boost in Sales After the Installation of a Contemporary Commercial Wine Cellar
When people want to go on a dinner date, they make reservations at a fancy restaurant. They spend money to be in that establishment not just because of their menu, but because the setup of the restaurant creates a romantic mood. Restaurant owners invest in the interior design of their businesses because they know that this is what people come for — in fact, it is what people pay for! An entrepreneur in Phoenix, for example, had a commercial wine cellar built in his restaurant so that he could further improve the ambiance of his establishment for his customers' enjoyment. He sought the expertise of our design specialists, here at Custom Wine Cellars Phoenix, because he wanted his wine storage facility to have a contemporary design.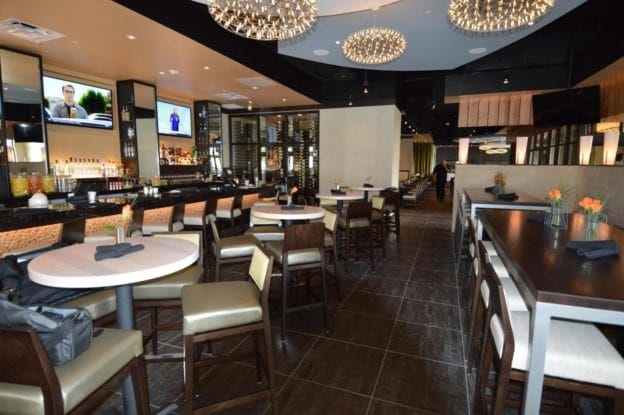 Improve Your Customers' Restaurant Experience by Investing in Your Establishment's Design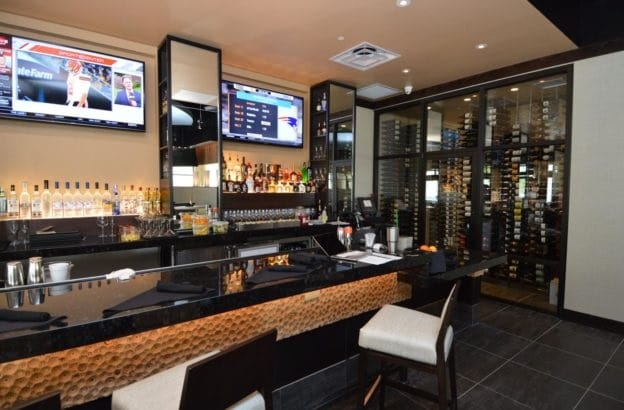 A lot of people ask, "Why do we spend money on restaurant food when we can cook the same dish at home?" First, people go to restaurants because not everyone can cook the quality of food they serve. Second, even if they knew how to prepare gourmet dishes, people still go to restaurants because it's not just about the food — but also the ambiance and the overall experience.
Successful restaurant owners know that investing in the design of their establishment is a vital part of keeping their customers satisfied. The interior design of a restaurant includes all the installations, décor, lighting, and furniture. A prudent business person will make sure that every detail of the restaurant's design will help provide the wonderful dining experience that customers are willing to pay for.
Having a beautiful commercial wine cellar built can help complete the warm and cozy ambiance that guests are looking for in a restaurant. This construction investment was one of the reasons why this client in Phoenix reached out to us. He wanted our team of wine storage specialists to design for him a contemporary wine cellar that will enhance the overall aesthetic value of his restaurant.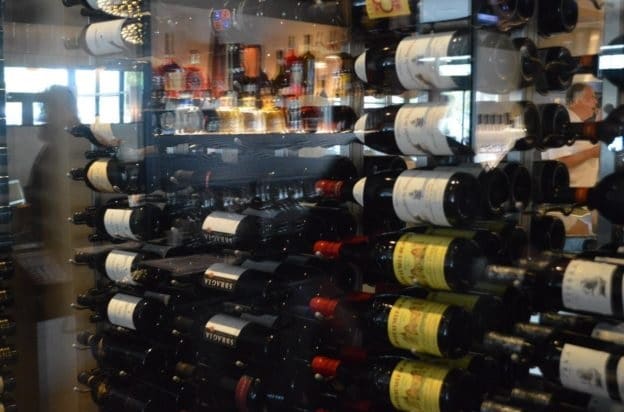 Construction of a Contemporary Custom Wine Cellar in a Restaurant in Phoenix
Most restaurants have their wine bottles displayed at the bar counter or on a shelf in a corner. But recently, the restaurant owner that our team worked with had something else in mind — he wanted to go big and grand with his wine storage structure. He wanted a commercial wine cellar constructed so that when his customers came into his establishment, their eyes could feast on its beauty and be drawn to order wine.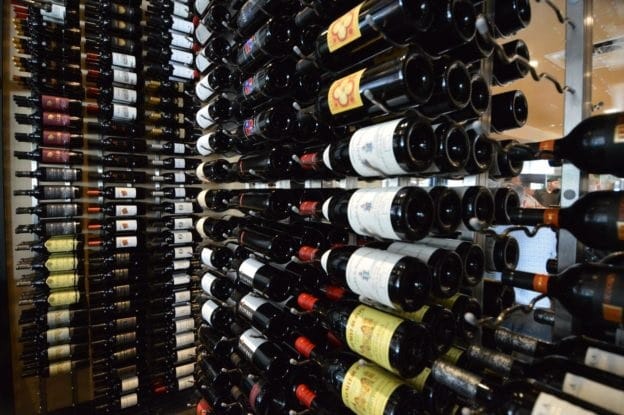 To match the overall design of his restaurant, he wanted his commercial wine cellar to have a contemporary style. To achieve a modern look, our team of storage builders enclosed the cellar with glass walls. The customers could then see the inside of the wine room from the dining area.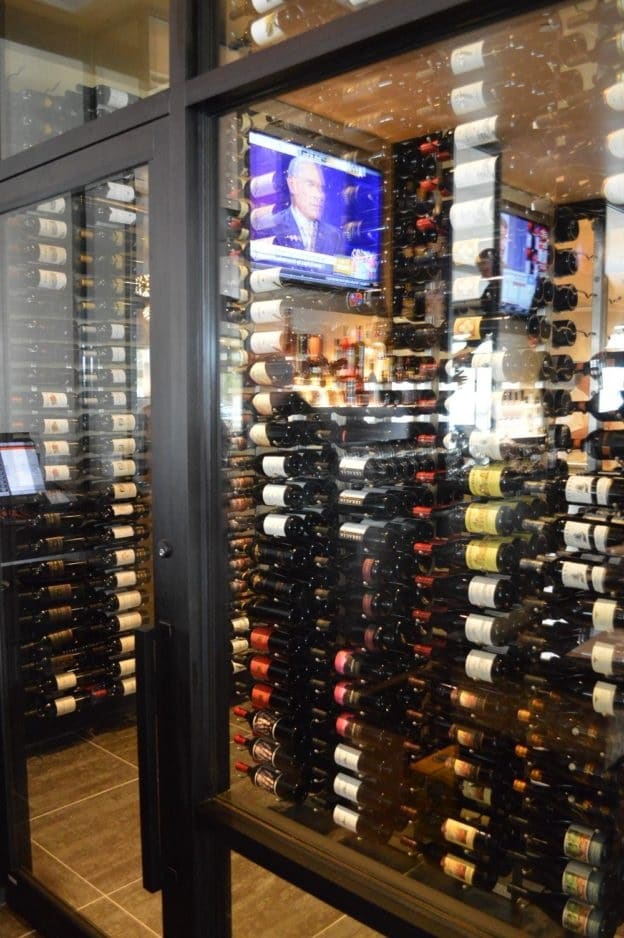 Additionally, the client decided that to complete the cellar's contemporary look we had to use metal wine racks.  More specifically, we installed label-forward metal racks from Vintage View Storage Solutions.
Vintage View Metal Wine Racks
Vintage View Storage Solutions is well-known for manufacturing the most durable and the best-designed steel racks in Arizona. They have an array of metal racking systems that are suitable for any kind of storage needs.
For this commercial wine cellar project in Phoenix, our team installed Vintage View's Wall Series racks using their Floor-to-Ceiling Frames. The Wall Series Racks are a collection of wall-mounted racking systems that are ideal for wine rooms that have limited space. These metal racks can maximize the storage area. The Floor-to-Ceiling Frames allow the installation of the Wall Series Racks in any way possible–around windows and on hard-to-reach areas.
Vintage View metal wine racks have a label-forward design. This means that the wine labels can be seen at a glance without having to take out the bottle from the racks. This is advantageous for wine businesses because customers can simply look at the displays and easily find their favorite vintages.
For more information about Vintage View's Floor Ceiling Frames and Wall Series metal racks, click here!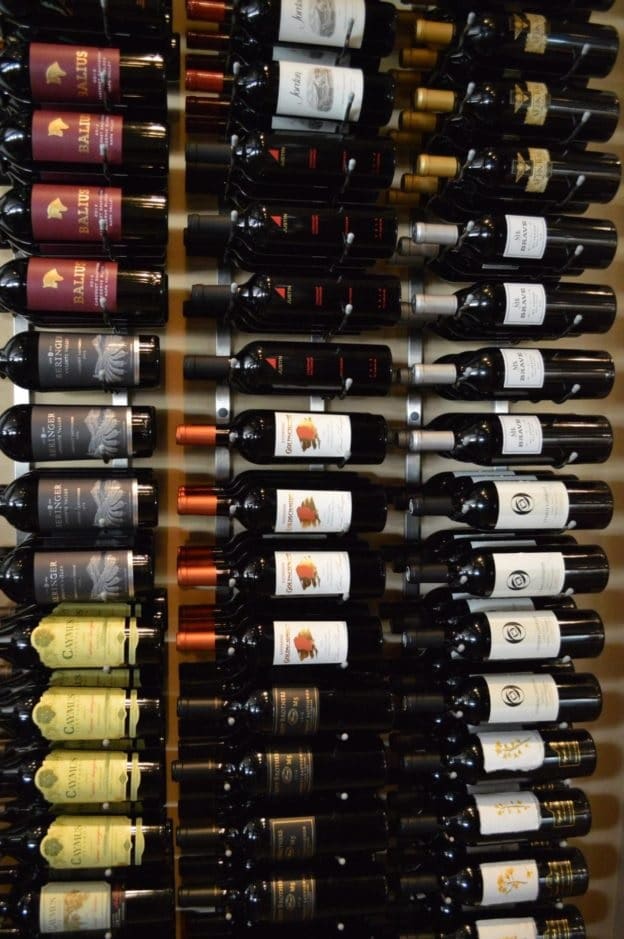 Installation of a Commercial Grade Wine Cellar Refrigeration System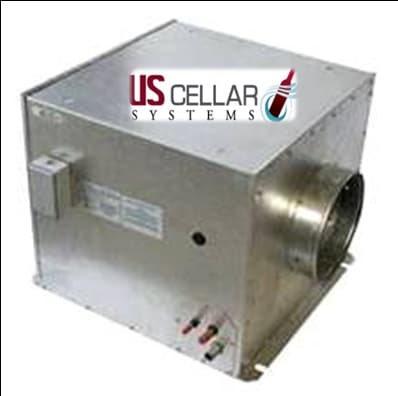 Our team of wine cellar builders worked in partnership with an HVAC specialist on this project. After evaluating the storage requirements of the wine room, the cooling experts from US Cellar Systems installed a robust cooling unit in the commercial wine cellar.
The equipment installed was a High Static (HS Series) 10000 model wine refrigeration system, which is a ducted split type of cooling unit. The refrigeration unit was placed in a separate room. Ducts are used to carry cool air into the commercial wine cellar and vent warm air out.
There are many advantages to using a ducted split-type cooling system. One is the absence of noise in the storage room. The customers won't be disturbed when they're dining in the establishment, because the noisy component of the refrigeration equipment–the compressor — is located away from the restaurant.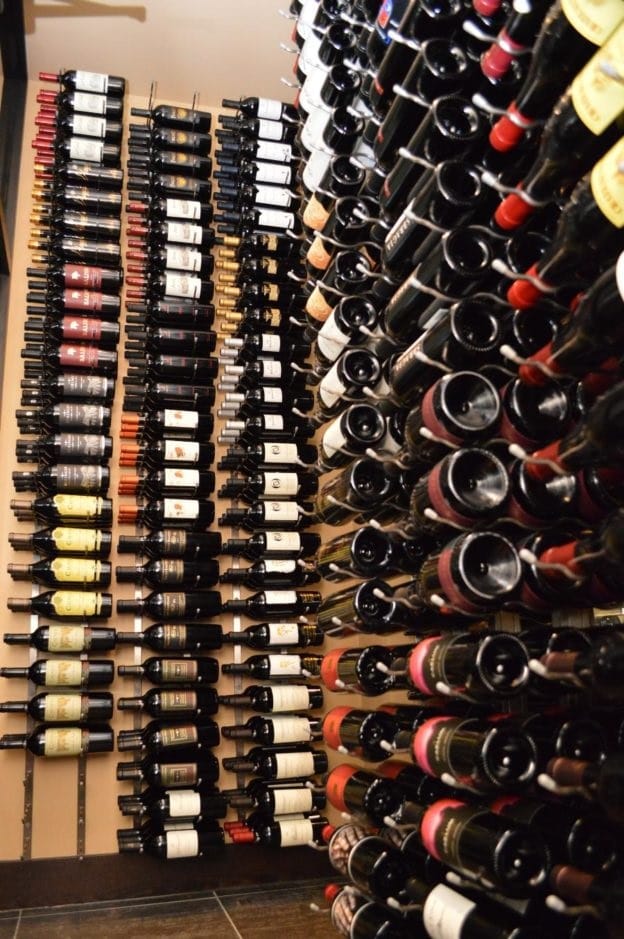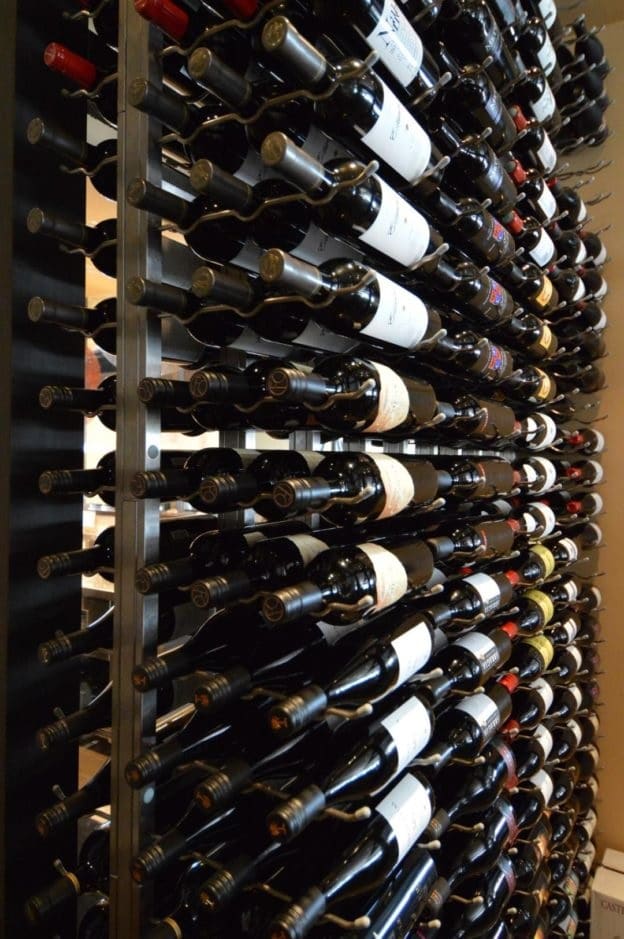 The cooling system can be unsightly if it can be seen in your wine room. Most business owners prefer a wine cellar wherein the refrigeration equipment is hidden. Another advantage of having a ducted split type configuration is that you won't have to worry about the HVAC equipment being an eyesore since the unit is placed separately from the wine room.
Trust an Expert Wine Storage Contractor in Phoenix to Build Your Commercial Cellar
Boost your sales by investing in the appearance of your restaurant. Improve the overall design of your establishment by building a commercial wine cellar. Our team of expert builders can create any style of wine storage structure–from traditional to contemporary. We can provide you with a 3D design of your desired wine cellar for FREE! Call us today for more information! Click here!